Welcome back for another update about what's been going on at Gad's House. We've got a new video for you that will make assembling our Tilly Wooden Turntable Stand easy as apple pie. Then, in related news, we're extremely excited to introduce you to some of the members of our up and coming Home category of products.
So buckle up, because we're about to kick another edition of Gadhouse news into gear. Keep reading for more.
Side A: Media News
Tilly, Assemble!
We're huge fans of the new Tilly Wooden Turntable Stand. She's the perfect size for when you need to fit some big sound into a small space, and her classic mid-century modern style and tasteful acorn finish means that she makes a big statement in spite of her diminutive stature.
But like a lot of furniture, there's a bit of assembly required before you can start adorning her with turntables and fresh vinyls. To make this process less stressful (we're looking at you, Ikea), we've put together this helpful little video that walks you through the whole process one step at a time. You'll have Tilly pieced together and be playing your music in style before you know it.
Watch the video below to see how to assemble the Gadhouse Tilly Wooden Turntable Stand.
Side B: Featured Vinyl Gear
Great Music Happens at Home
Tilly is more than capable of standing on her own four feet, but fortunately she doesn't have to stand alone. She's just one member of our brand new Home category, featuring products designed to set a retro atmosphere that adds depth to your home listening experience. You may also know the 70s French-design inspired Lucen Record Trolley, who was featured in one of our updates from last month.
But in case you haven't met the rest of the crew, we'd like to formally introduce you to the incredibly classy Norman Media Console, designed in the style of Danish mid-century modern furniture. Handsome and versatile he has three slots to display up to three of your favorite record sleeves (yes, cover art counts as decoration) and potentially doubles as a lovely TV stand.
Not to be overlooked, however, is the distinguished Hampton Record Console. Spacious table space, sliding doors, and six (!) record sleeve display slots makes him an absolute stunner of a statement piece. Hampton is a great way to let people know that, in Gad's House, music is serious business.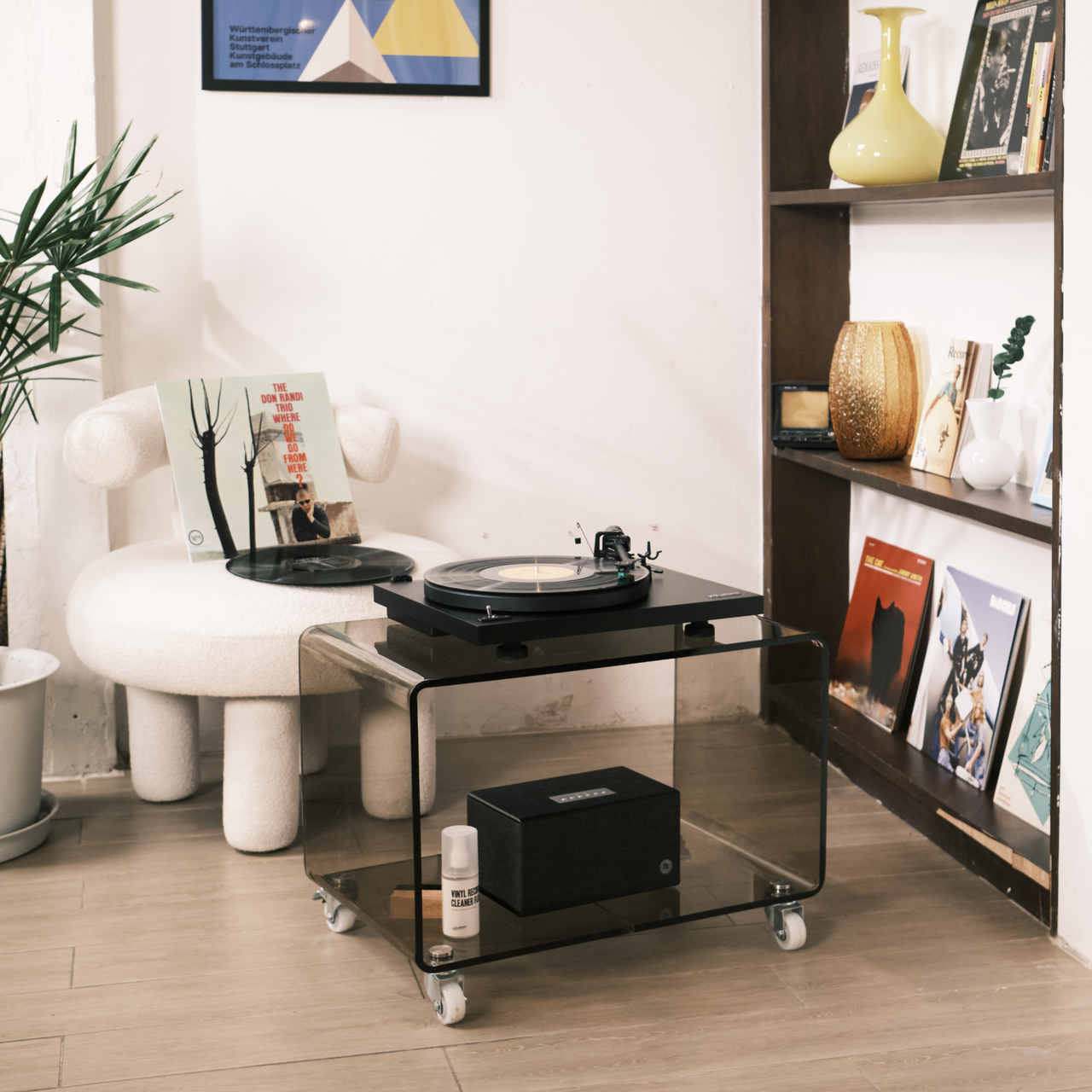 Conclusion
That's all for today folks. We really appreciate everyone who has been reading our posts and sending us pictures of your home vinyl set ups on social media. Keep the content coming! If you tag us we'll try to repost your content in our stories.
Have you got the scoop on some vinyl action that the people need to know about? Events, releases, or news? We'd love to hear about it. Reach out to us on Facebook, Instagram, or Twitter to let us know about what's happening!

For discounts on stylish retro turntables and home accessories, sign up for our newsletter at the bottom of the Gadhouse Home Page.