A special project collaboration between Gadhouse and the world-renowned artist, HONNE.
Brad Retro Record Player is the most popular record player that would fulfill this project because the multi-space of Brad allows HONNE to put their desired colors and patterns. Another principal factor is the 2-in-1 function that's suitable for both those who like retro-style vinyl and wireless connection of Bluetooth 5.0. The speakers are also built-in so that HONNE's music lovers can enjoy their music wherever they want. Apart from the HONNE x Gadhouse Brad Retro Record Player (Limited edition), this exclusive set also includes Limited Edition Crystal Clear Vinyl 12" with transparent jacket and Exclusive 'What would you do?' Rubber Mat.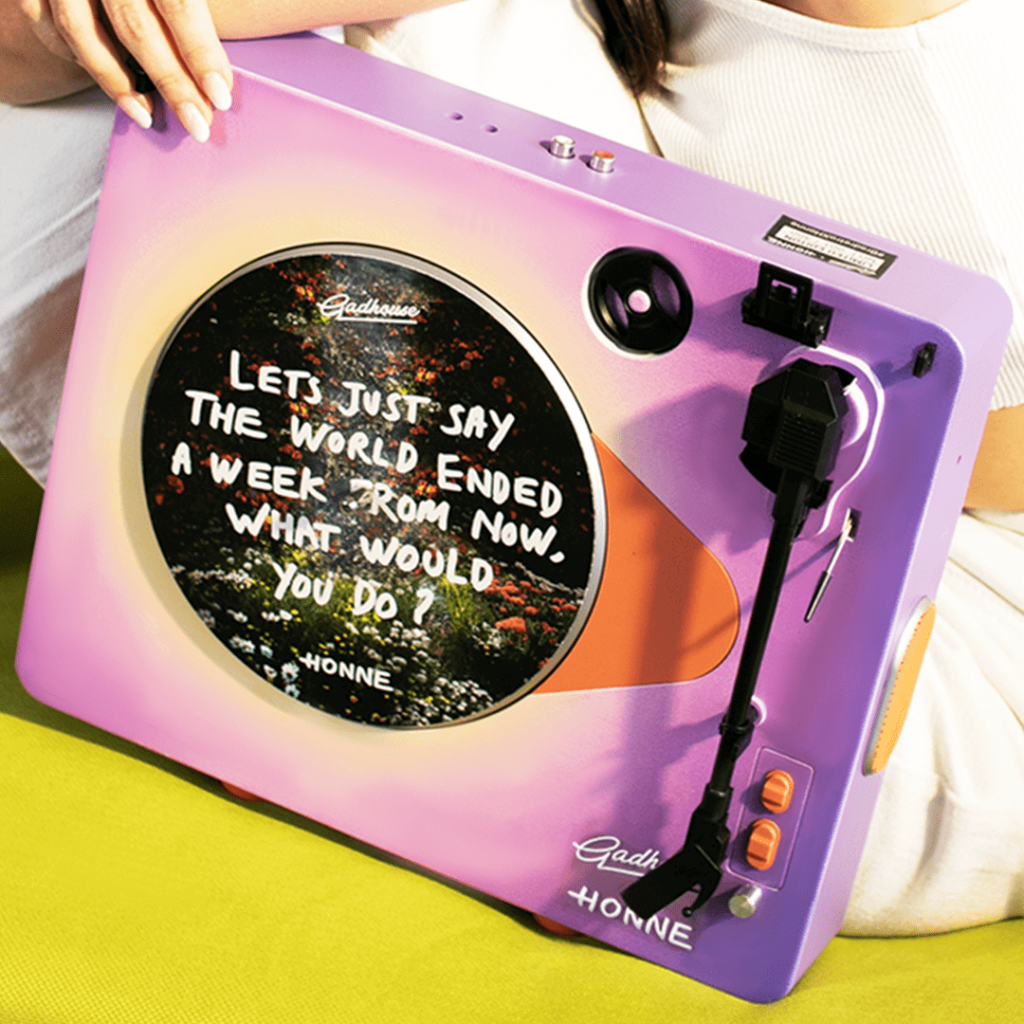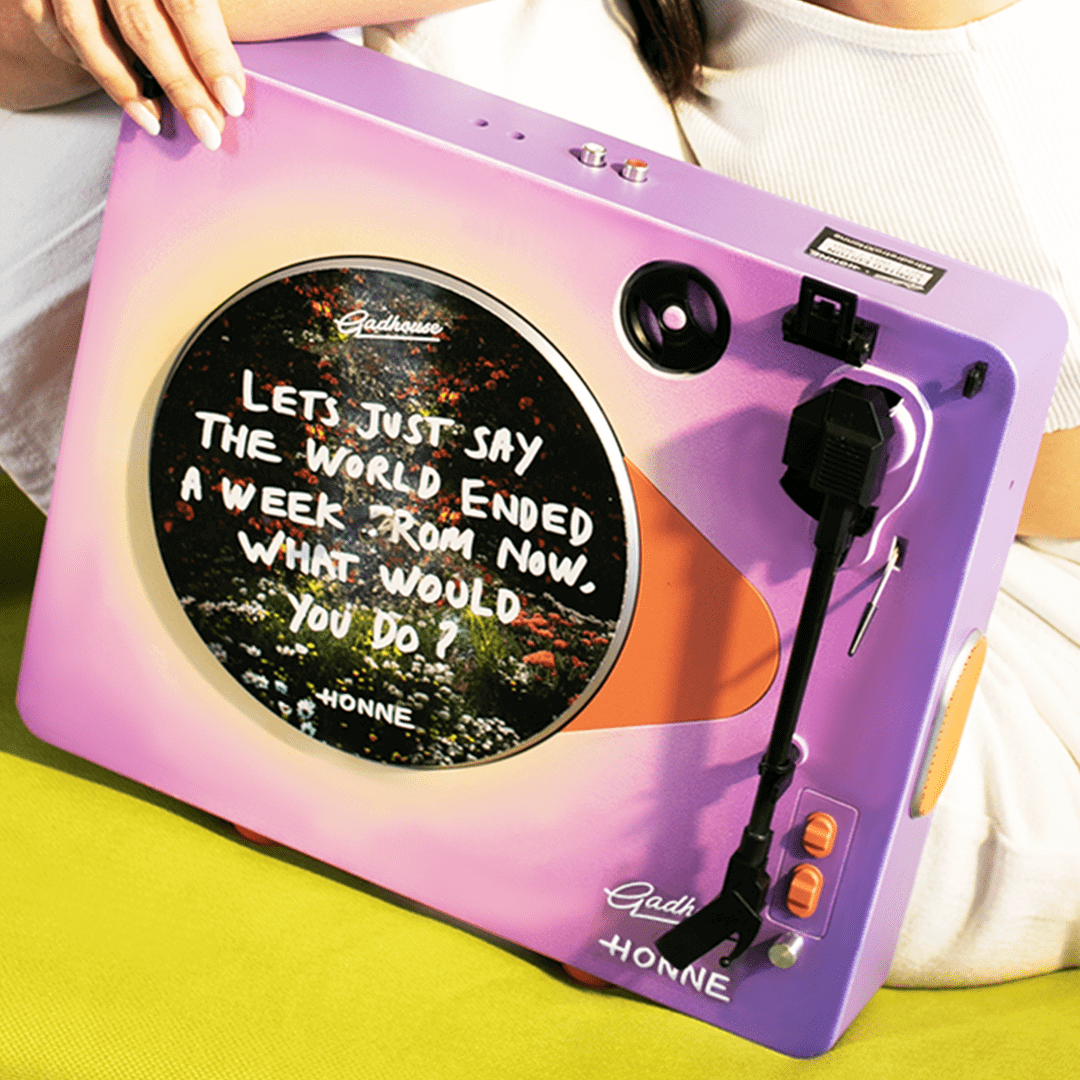 About HONNE x Gadhouse Brad Retro Record Player Exclusive Set (Limited Edition)
This is a project that Gadhouse and HONNE have been working on together for over a year. Both have been designing and creating a concept to convey the character of HONNE under the concept of their newest album "Let's just say the world ended a week from now. What would you do?" on the Brad Retro Record Player.