CARNIVAL® Spring/Summer 2021 "Last Summer" in corporation with GADHOUSE presents "Brad Black and Black Vinyl Storage Crate"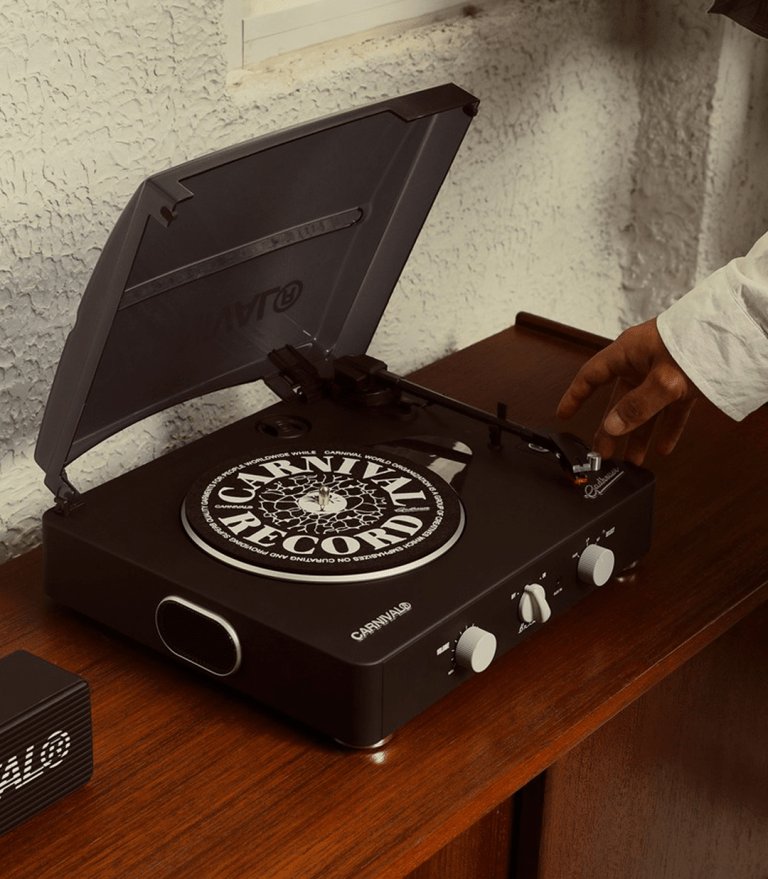 Carnival Vinyl Brad Black Edition
Brad Black Edition, a vintage portable record player that is capable of every sizes of vinyl record (7", 10" and 12") and 3 degree of speed (33⅓, 45 และ 78 RPM) with built-in Stereo Dynamic full range speakers including Wireless Streaming support that allows you to enjoy listening to music in a more exciting way via a Bluetooth speaker or headset.
Carnival Vinyl Storage Black Edition
A black vinyl storage crate that can fill up to 45 vinyl records. It is made of high-quality Poplar Plywood. This accessory is easy to assemble and take off, making you move it from place to place so convenient.