In an era where we long for the simple times of the past while betting on what cool innovations the future holds, Gadhouse's Miles Speakers x Mathis Turntable are here to bridge the best of the past aesthetics and future innovations together.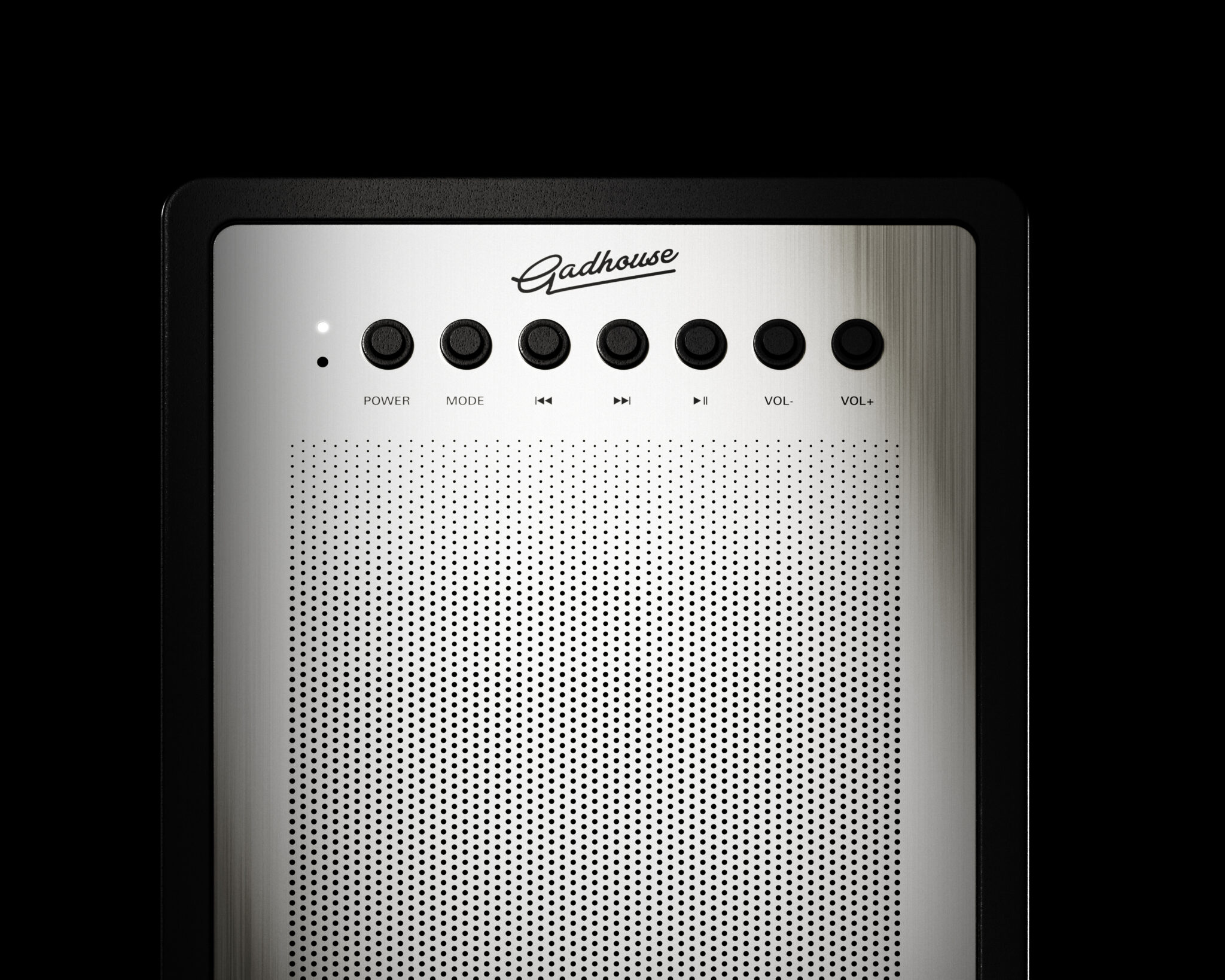 Having made his grand debut earlier in February, Miles Speakers quickly captured the hearts of audiophiles all over the globe with his smart, postwar-simple design and first-class quality.
Attentive fans might have noticed a unique look on his front panel: a sea of dots that function as the speakers' outputs. This design choice, so called Dynamic Speaker Grille, isn't just an aesthetic liberty as the different sized outputs are carefully placed to provide an immersive sound experience.
"Icons always come in pairs"
Ready to amp up the retro-modern vibes? Pair Miles up with Gadhouse alumnus Mathis Turntable for the complete experience!
Both Miles and Mathis rock a matching exterior that not only creates a cohesive and visually appealing aesthetic when placed together, but also exudes a sleek and retro-modern vibe that seamlessly blends into any room and/or setting. Their black matte finish adds a touch of sophistication and elegance to the overall design, while the steel material gives the duo a truly timeless look. 
When it comes to functionality, Miles and Mathis get along like Simon and Garfunkel. Simply set Miles up with Mathis by plugging in their AUX cables, or connect them wirelessly via Bluetooth, making them all the more destined to be displayed as a duo. 
Miles Speakers and Mathis Turntable are now available for you to score & add a retro-modern flare to your entertainment system.