In this special edition of WHYNYL?, Gadhouse sits down with Surabaya-born sweetheart GANGGA to discuss his latest ventures in the Southeast Asian indie-music scene, including his first ever release on vinyl with
"It's Never Easy".
In case you don't already know, the music scene of Indonesia is a treasure chest full of indie gems waiting for you to discover. Singer-songwriter, label founder and first time-vinyl releaser Gangga Kusuma (AKA GANGGA) is surely one of those gems. His career has flourished beautifully in the past couple years, having earned a #1 spot on Spotify's Global Viral Chart with 'Blue Jeans' as well as nominations at the Indonesian Music Awards for 2 consecutive years.


Nothing can seem to stop the singer's trajectory as 2023 has been one of his busiest years yet. His debut album 'It's Never Easy' recently saw its first ever vinyl pressing with many more collaborations with multiple Southeast Asian artists that are on the pipeline. 
We had the honor to have a sit down with him at PHR Bintaro to talk about all things GANGGA, including his becoming as an artist, founding of KSM Records, and even a WHYNYL?-exclusive snippet of Blue Jeans. We have a lot to talk about so keep scrolling!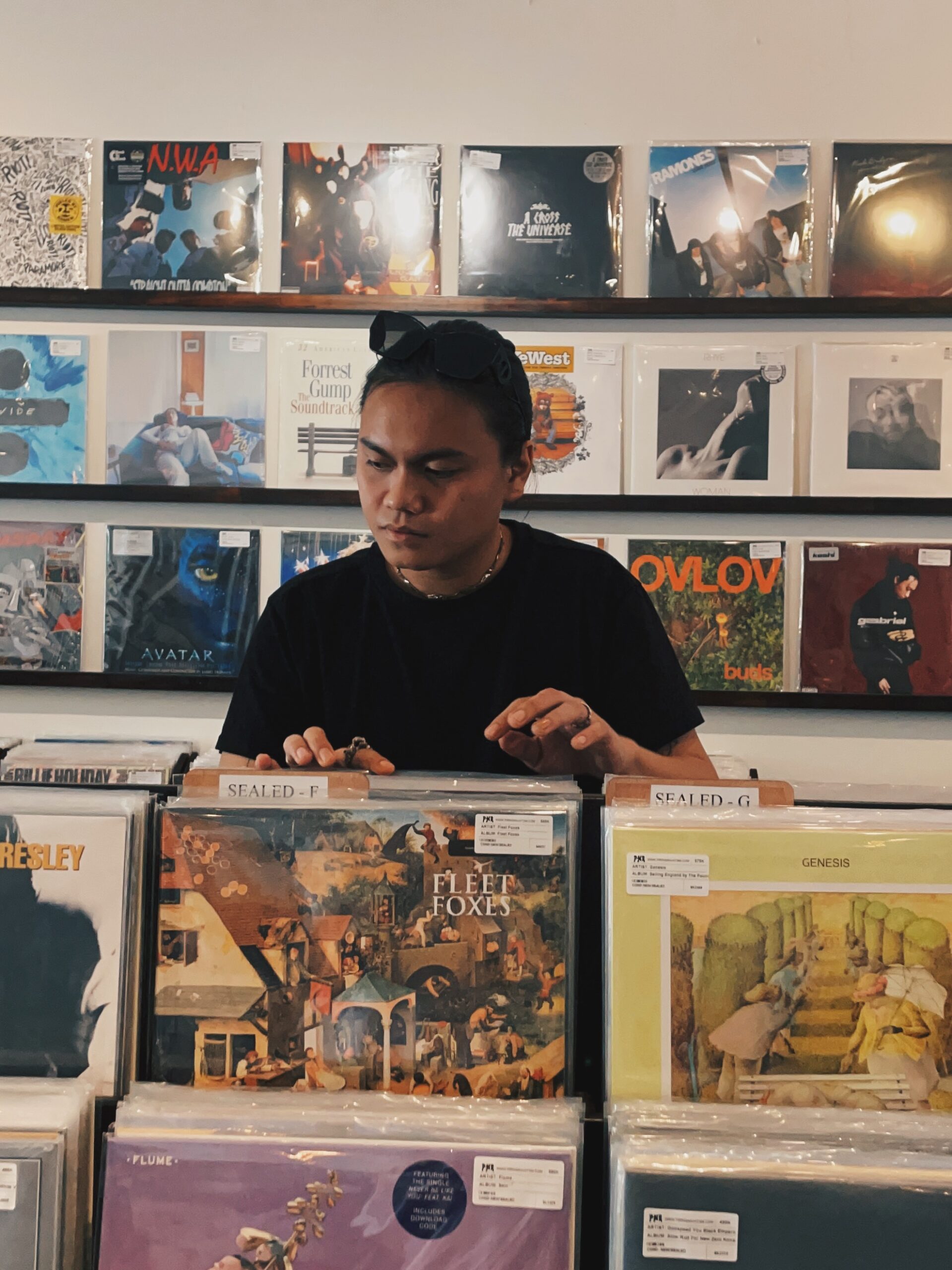 Born and raised in Surabaya, Indonesia, Gangga Kusuma was surrounded by musical influences since he was little.

"All we did was listen to music." He cites his mother, who is a singer herself, giving him his first Michael Learns to Rock cassette tape as the moment that started it all. From that, he branched into other classic acts like the Beatles, Frank Sinatra, Westlife and Chet Baker to name a few. "Any kind of song, any kind of genre… someone who introduced me to music is my mom."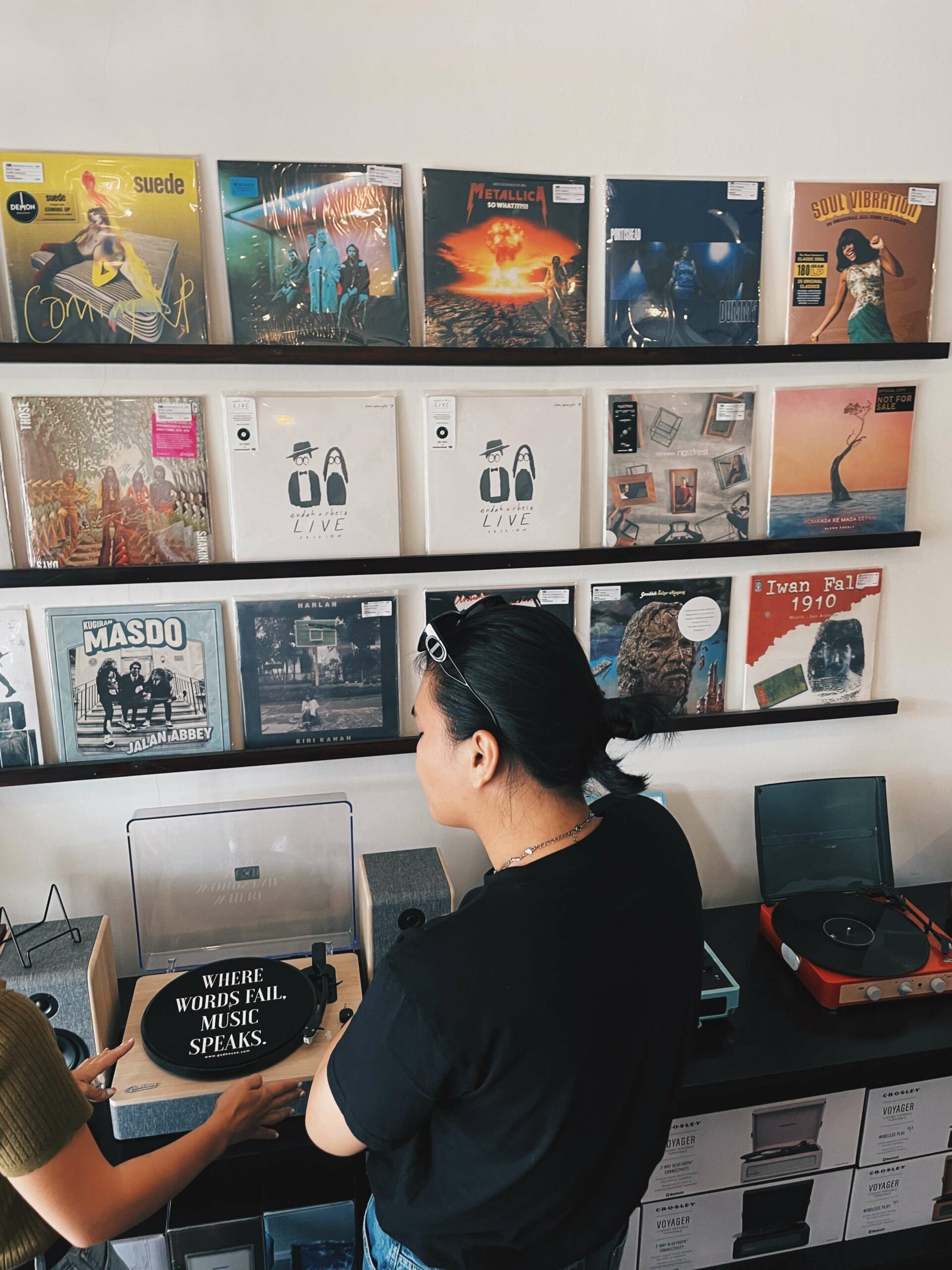 Later in life, he channeled his love for music through working as a singer from bar to bar before finally starting to write his own songs in 2019. The music surrounding him growing up would go on to influence his artistic voice and vision. Then came along his debut single Don't which was self-written and co-produced with a friend. 
"I am inspired by a lot of musicians such as John Mayer and the Beatles with chord progressions from jazz."
From Blue Jeans to Empty House
After the success of Don't, GANGGA went on to release Blue Jeans as his second single. The track starts off with a throwback to the iconic Nokia ringtone 90's that really drives home the theme of nostalgia and yearning. The following three and a half minutes flow smoothly like butter, which is no surprise that the song would quickly become his first #1 track on the Spotify Global Viral Chart.
"The inspiration is myself", GANGGA tells us in the most humble manner. It's clear from the beginning that he has developed a signature style and aesthetic, something not many new artists can take pride in. He credits his own personal experiences that build this character. His approach stays consistent even until one of his latest releases with Empty House, a brutally honest and melancholic track that gives us a glimpse into his personal life.
"It's the coolest part of making music. You just tell the truth."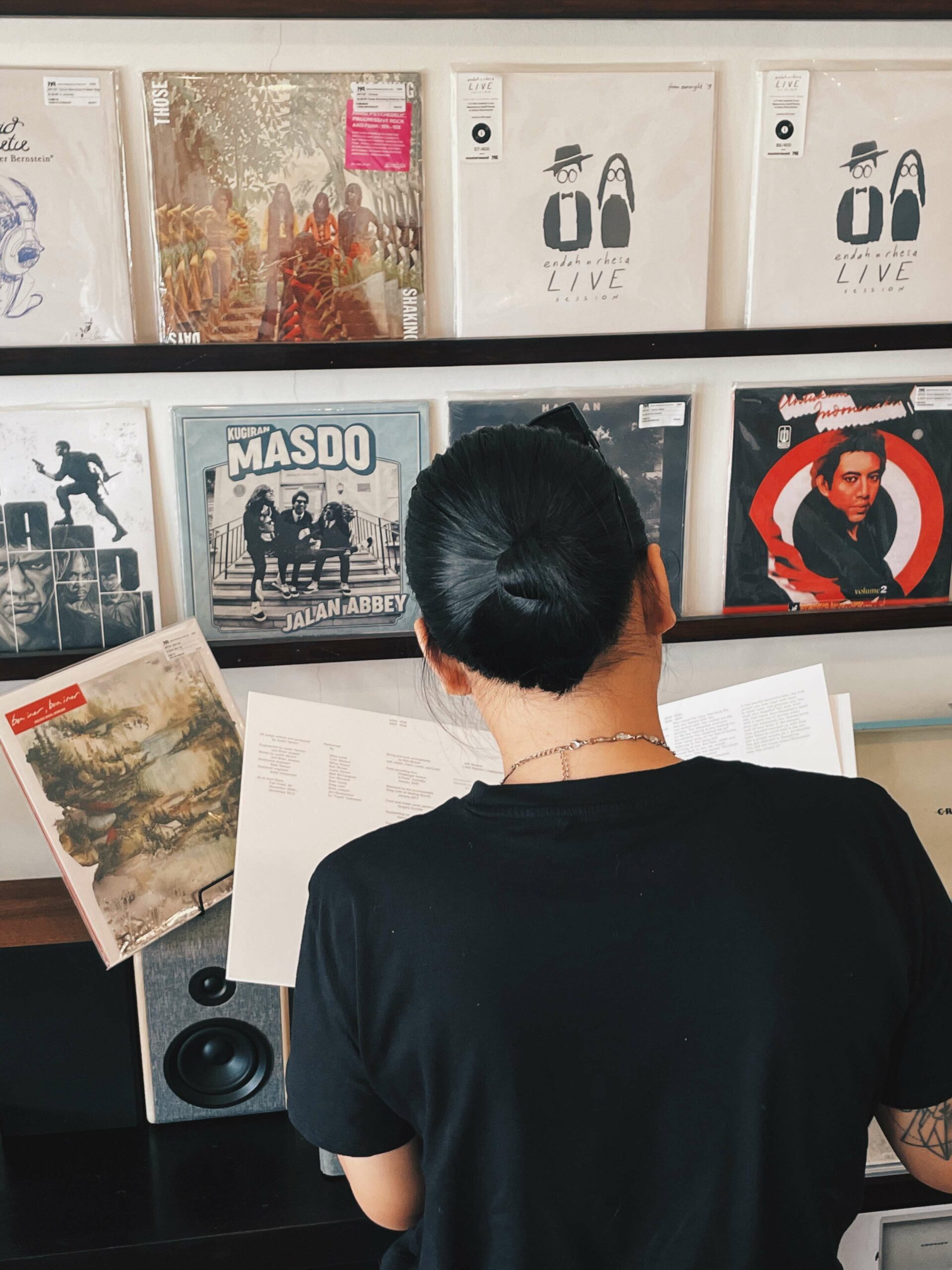 "This year I'm just trying to explore"
"This year is going to be so fun!" April of 2023 saw a collaboration between GANGGA and Thailand's up-and-coming indie duo HYBS. The two acts joined forces at Mutual Bar BKK, performing fan favorites such as Blue Jeans and Ride together. "I'm so happy!" 
"This year I'm just trying to explore." GANGGA teases us. He tells us that he likes Thai music and mentions Phum Viphurit as one of the Thai artists that he listens to. He notices that there are similarities between Thai and Indonesian audiences and he is looking forward to more opportunities to come. "I hope to have my own concert in Thailand very soon!"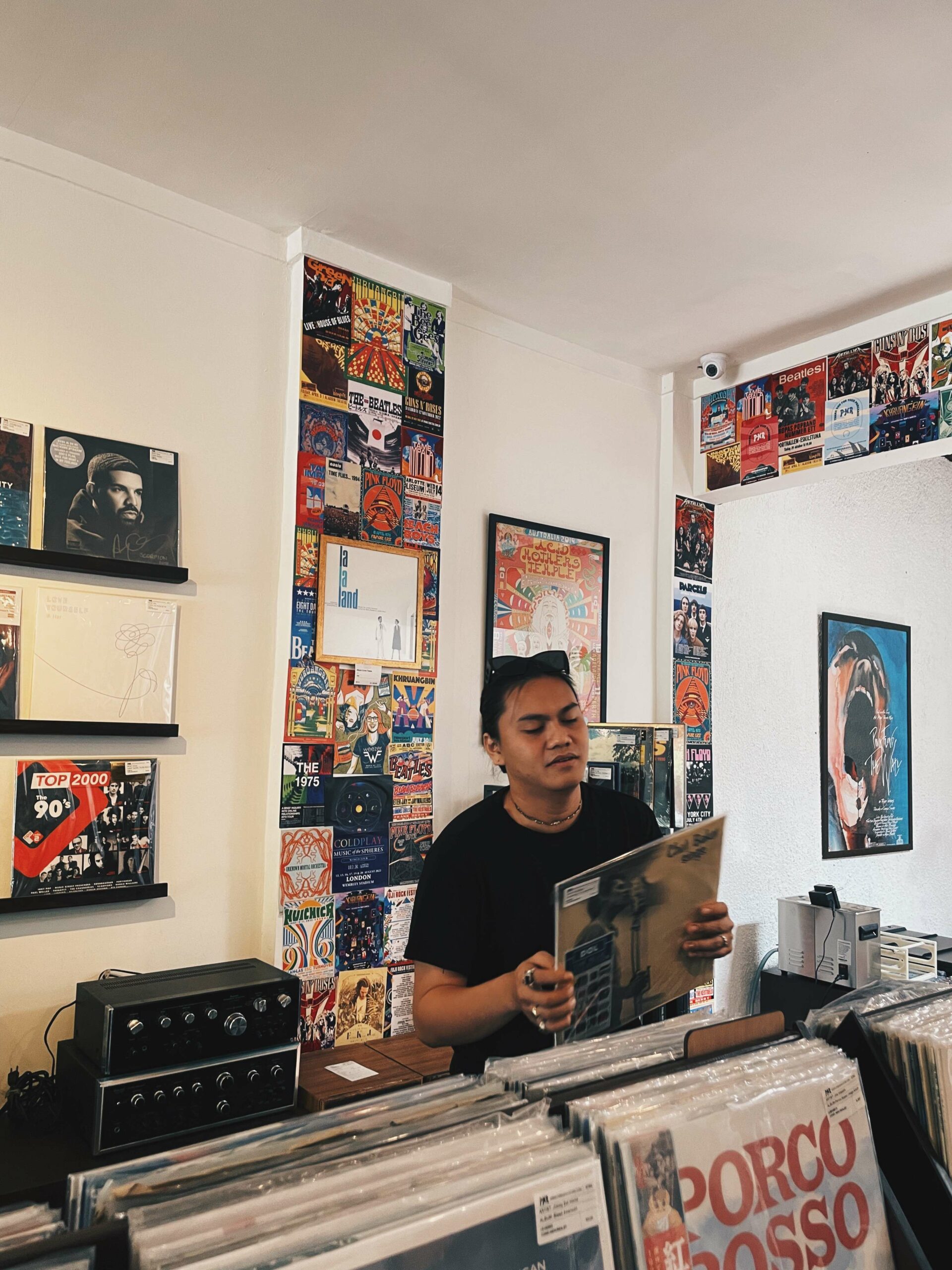 "If you want to be a musician, you have to know the industry." Gangga talks about founding his own label KSM Records three years ago. 
Starting off as an independent artist and having his second ever single top the charts made him realize that there's more to being a recording artist than writing and producing music. KSM Records was founded as a solution consisting of GANGGA and a couple of his friends. He says that the label is fresh and still has a lot to learn. "I'm still learning every day."
It's never easy establishing and maintaining a record as a new artist, but the fruits of it are indeed worth it. "We've been through a lot of trial and error and we made a lot of mistakes," says GANGGA about the hardships, "but if I can tell anyone one thing, it's to just believe." 
"It's not easy but don't stop!"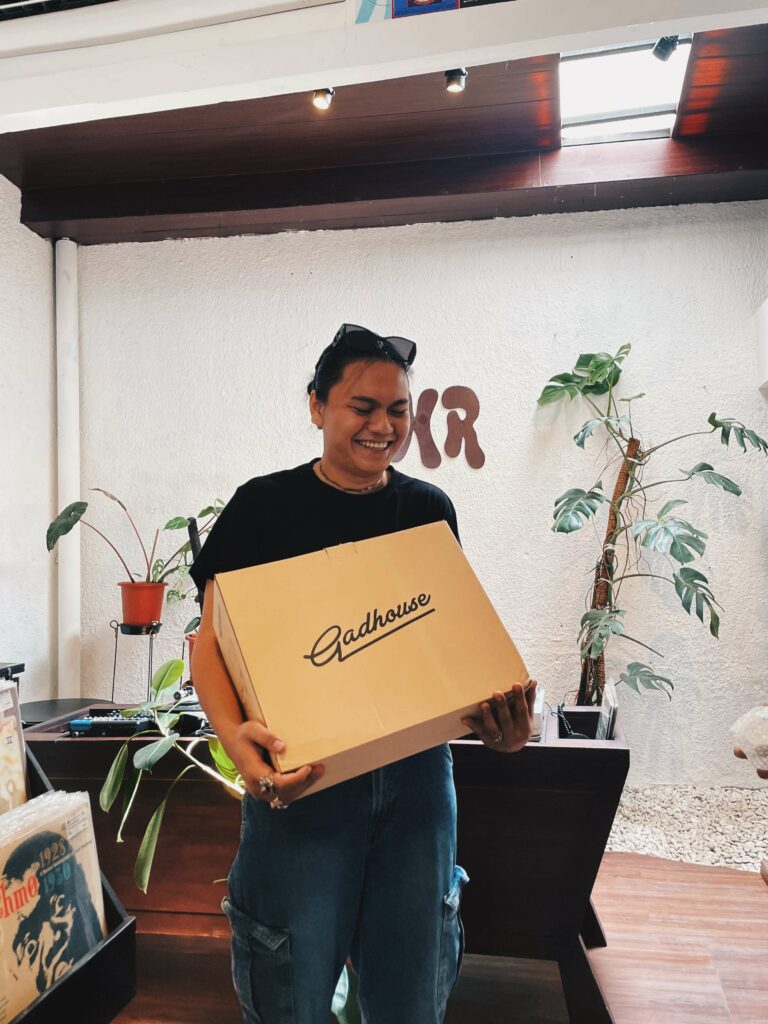 On Releasing It's Never Easy on Vinyl
Just like many of us, GANGGA is a vinyl collector. He recalls purchasing his first Chet Baker record at SUBO Listening Bar. Others in his collection include LPs from Bon Iver and Frank Ocean, as well as a Studio Ghibli record he found from Melbourne.

Funny enough, he reveals that he has yet to own a turntable despite his growing collection of records, to which Gadhouse comes to the rescue! We proceeded to gift him with Brad Retro in Tangerine so he could listen to his vinyl records, including his own, whenever he'd like.
"It's not just about the songs." What GANGGA loves about vinyl records is not only the songs or band, but also the physical aspect. For him, releasing music on physical formats is like an opportunity to tell a story beyond the music. It's not just what you can hear but also what you can see and touch.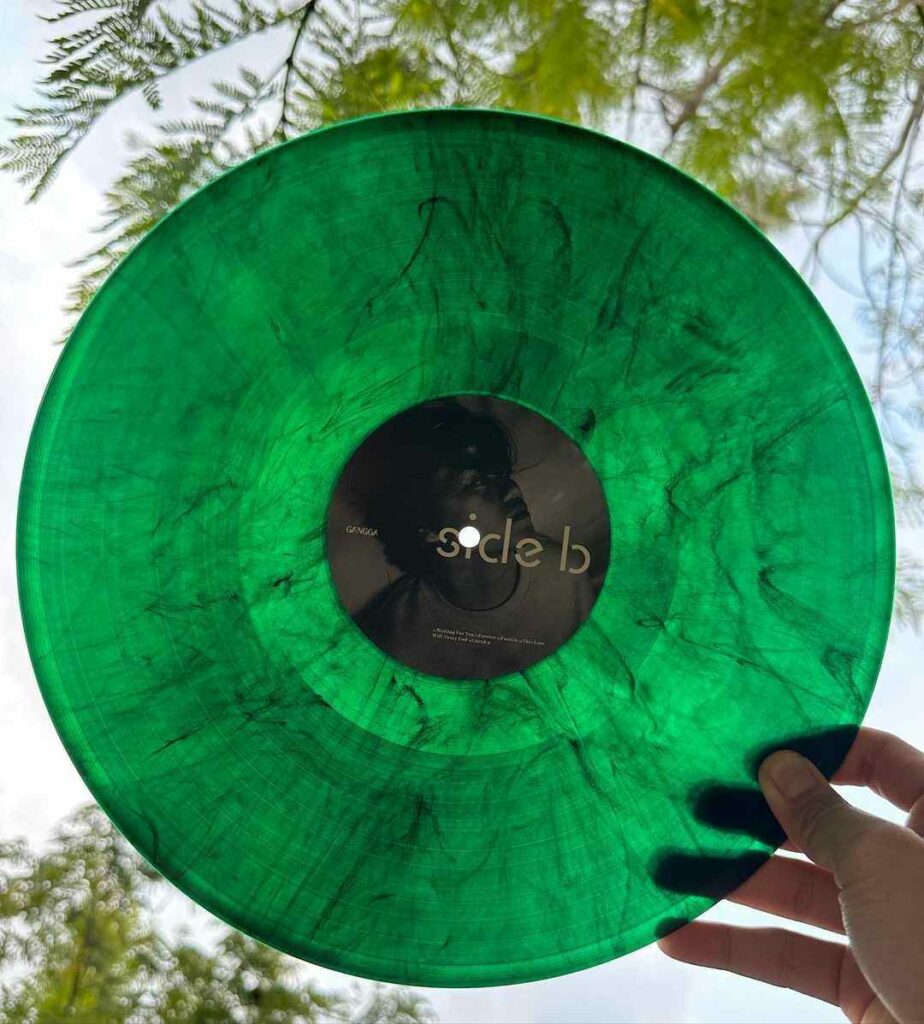 So, of course, it's exciting for GANGGA to finally release his own vinyl record after being a long-time collector. His debut album It's Never Easy recently got pressed onto black and color vinyl in collaboration with PHR Pressing.
"It's so personal, isn't it?" This special vinyl release adds another important milestone to GANGGA's artistic career. Wearing, again, his inspiration on his sleeve, the overall vinyl design is inspired by his all-time favorite LP–Bon Iver's For Emma, Forever Ago–and the Beatles. It's clear that GANGGA and the team are passionate about vinyls as every detail is meticulously thought out. The single LP comes in a gatefold and encased in a paper sleeve. The package also includes lyric cards and a photobook with never-seen-before photographs of the artist, freebies that every fan can appreciate. 
Each variant has a limited run and are available via selected outlets, so act fast!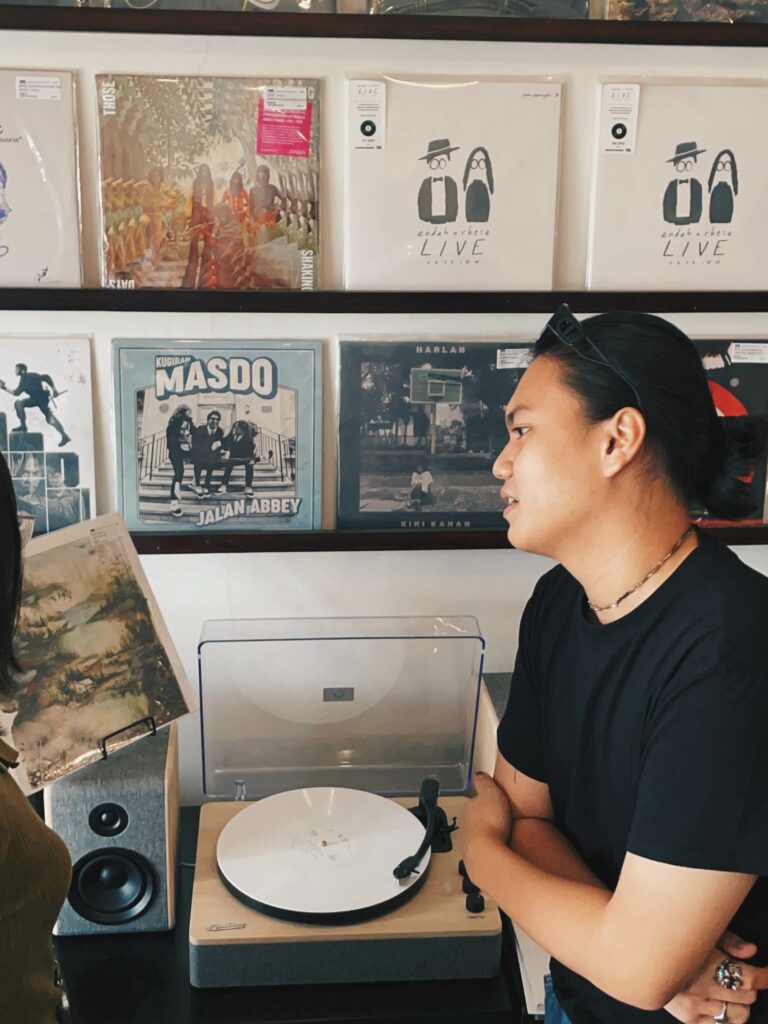 From receiving his first cassette tape to releasing his first vinyl, GANGGA's rise to success is an exciting one and we cannot wait to see what he does next. GANGGA signs off with a "khob khun krap" to all of our Thai readers, but not before blessing our ears with a short snippet of Blue Jeans. As promised, check it out for yourselves below!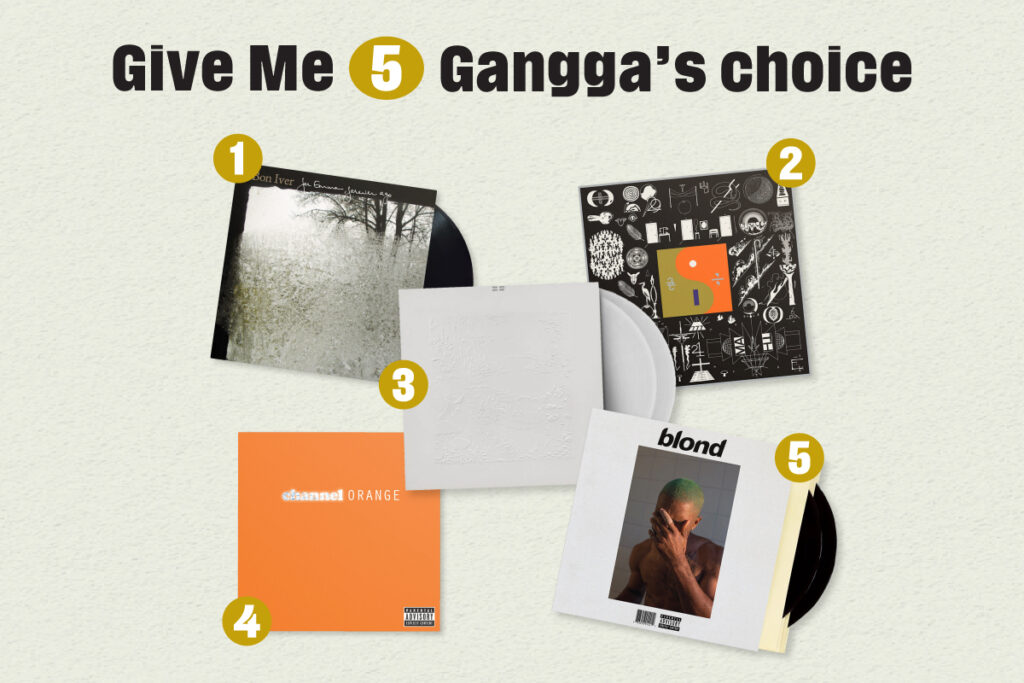 Here are GANGGA's top 5 records to get to know him better!