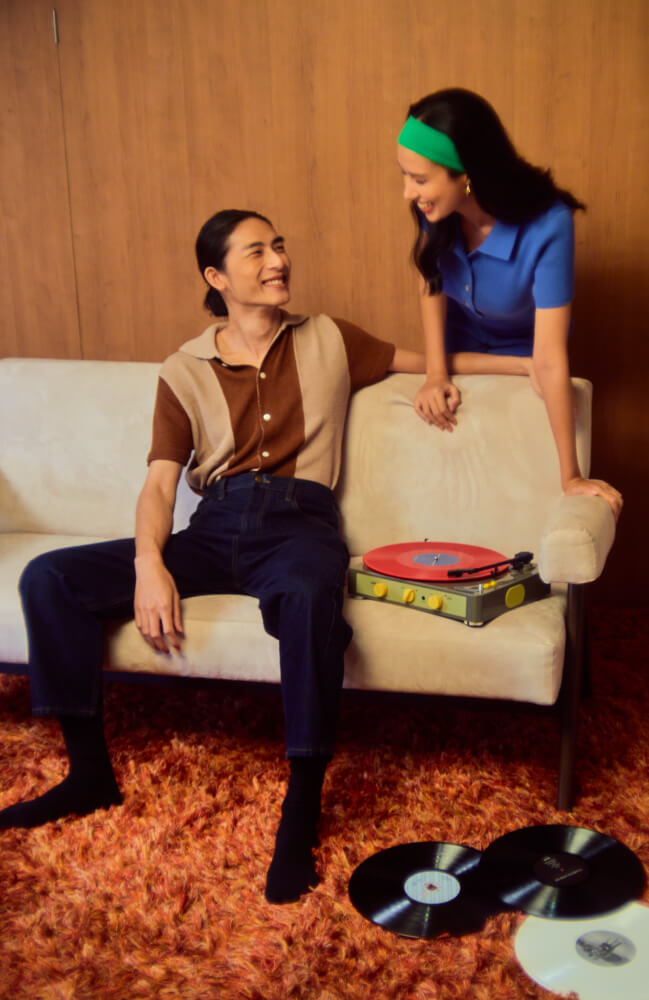 get your party going with
Nobody does vintage like Brad does. Whether put on records or launch Bluetooth 5.0 from your digital music wirelessly. Brad is the best combination of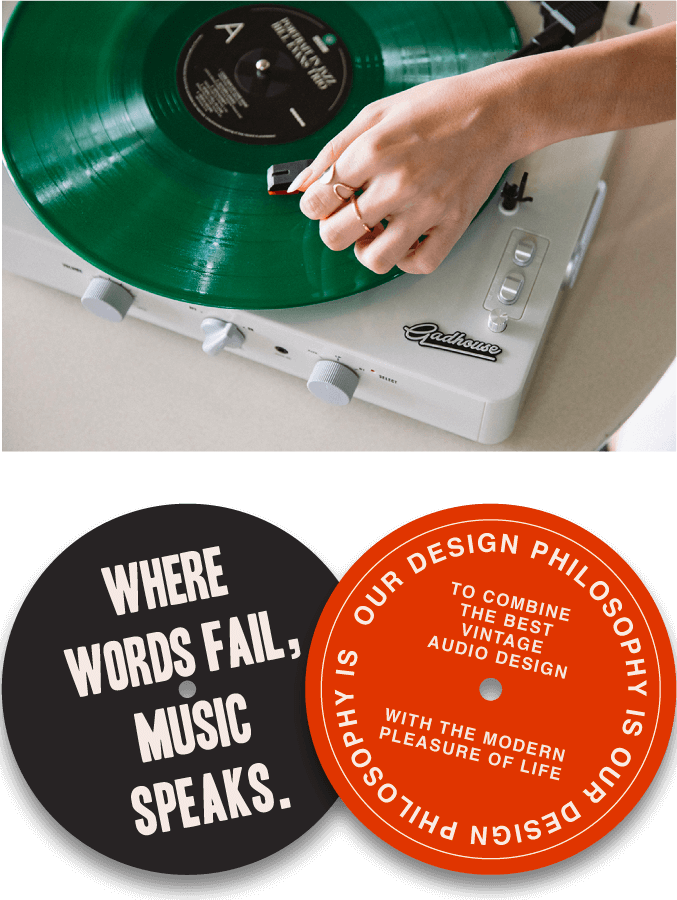 VINYL LOVERS YOUNG AND OLD – MEET BRAD.
Brad is the retro-modern combination of an old-school record player and a modern audio player. The stand-alone, three-speed, turntable plays all your favorite old-time rock'n'roll. Wireless Bluetooth compatibility allows you to play all your modern favorites using your phone or music player on his powerful speakers. Two 3.5mm in/out jacks let you to listen to your favorites without letting the world in. Also, Brad Got Pitch Control! Let's DJing!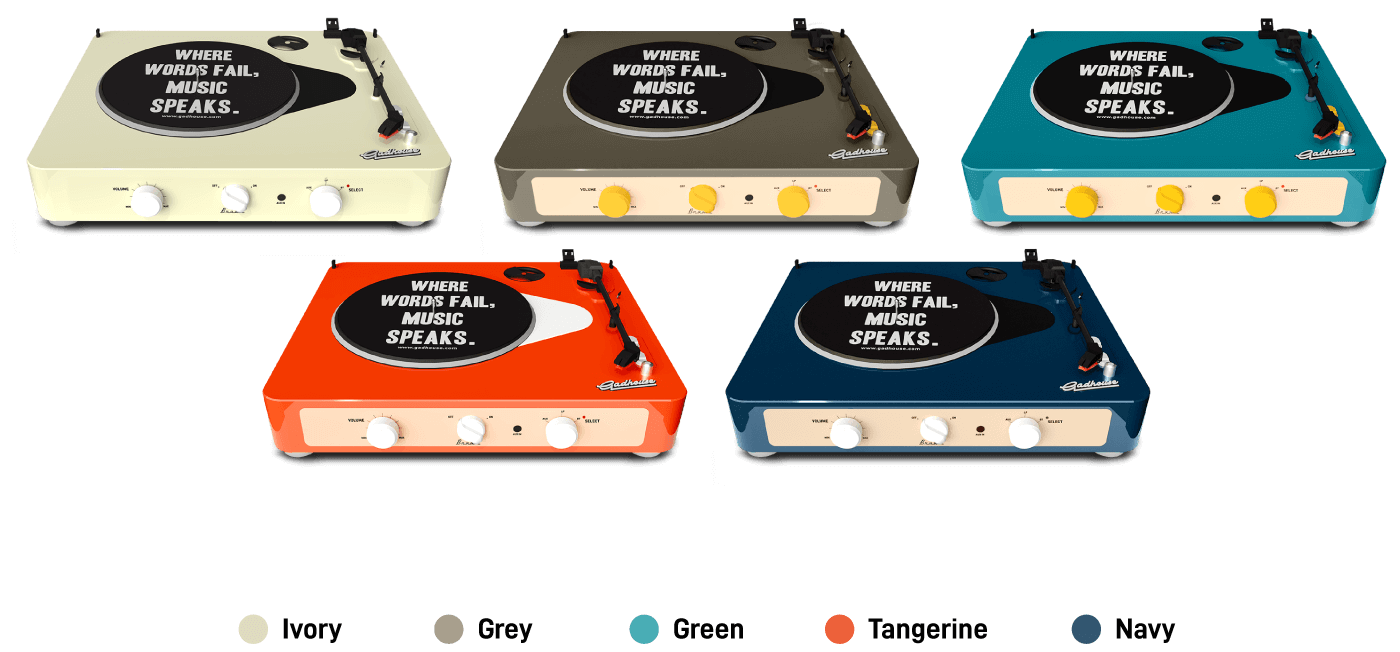 Slide under the hood of Brad's jalopy and see what a spin with him offers:
Play directly from 7-12 vinyl on the turntable
Belt-driven turntable mechanism
3-speed turntable play: 33 1/3, 45, and 78 RMP
Ruby stylus
Built-in Bluetooth 5.0 Receiver
Pitch Control Switch
Play MP3's with the 3.5mm audio jack
RCA audio out with cable
Volume adjustment, play and pause lift lever, and function selection
Auto-Stop function
With all the features you need, allows this record player to travel anywhere with you. Whether put on 33 1/3, 45, or 78 RPM records or launch the built-in Bluetooth receiver to transmit your digital music wirelessly through the turntable's stereo speakers are easy to use. 
Built-in Bluetooth Input V.5
Rca Analog Output & Aux Input Jacks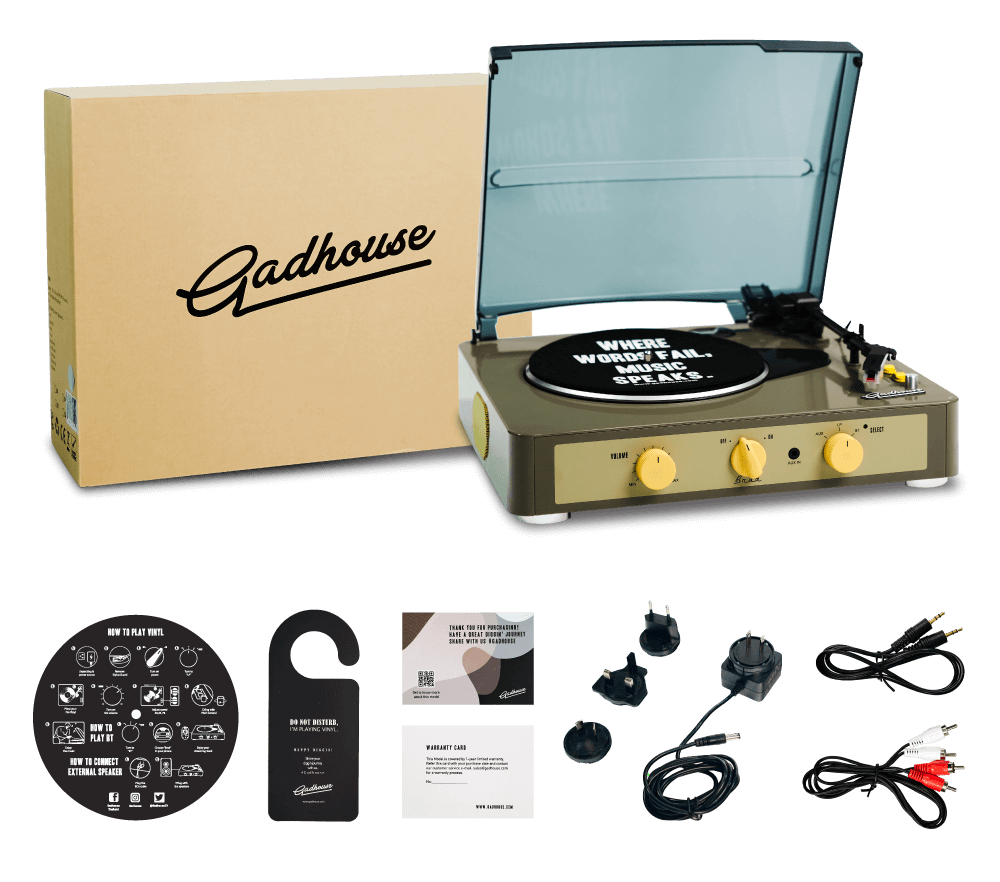 Brad record player
Brad record player Lid
Stylus guard
45 RPM adaptor
Interchangeable power adaptor supply
Instruction Manual
Brad Slipmat
Additional cable – dual RCA to stereo 3.5 mm
mini-plug (female)
Additional cable – dual RCA to dual RCA (male)
Additional cable – 3.5 mm to 3.5 mm mini-plug
Do not disturb door hanger
Instruction card