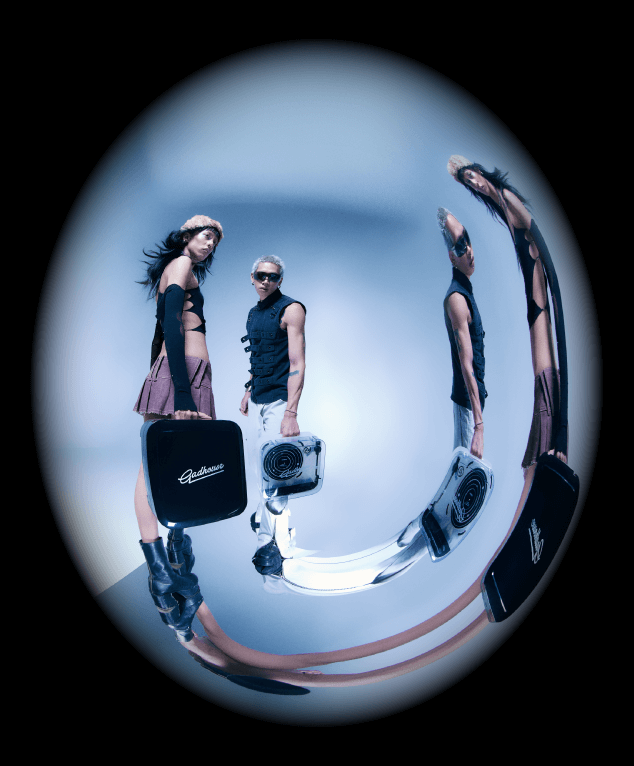 Introducing COSMO, the ultimate portable turntable for music lovers. The younger sibling of DEAN and a close friend of BRAD, COSMO is the cool one in the Gadhouse family. They offer the perfect blend of stylish nostalgia and modern convenience. Boasting a sleek, see-through design, reminiscent of the iconic tech of the 90s and early 2000s—including classic gadgets like flip phones, video game consoles, and pocket MP3 players—their classic look calls you back to a time of exciting innovations in technology and the World Wide Web.
Even with their iconic design, COSMO is more than just a stylish piece of home decor. They are a portable party companion that can go with you anywhere and play all your favorite vinyl records. They're perfect for conjuring memories of good times from the past, while incorporating all the conveniences of modern technology.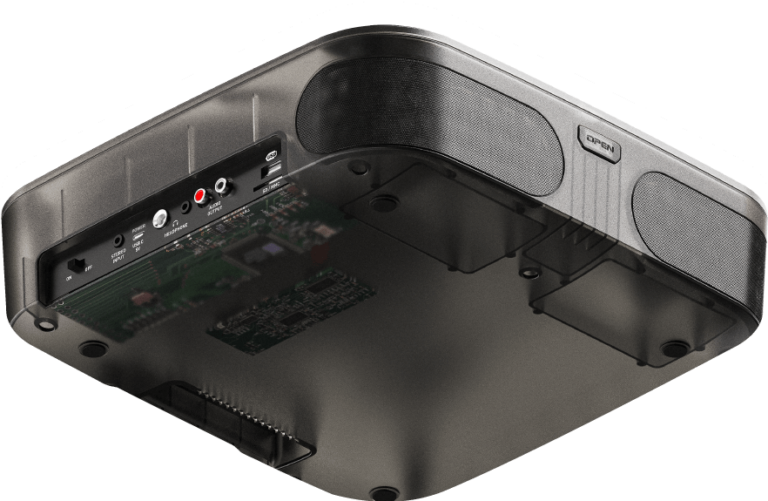 COSMO is packed with features that will elevate your music listening experience. The analog sound provides the warmth and richness you expect from traditional vinyl listening, while their portable, multi-functional design lets you enjoy your music anywhere with vinyl, Bluetooth, radio, USB and SD card. They come with built-in speakers and a USB-C port for added convenience, as well as sound adjustment and DJ mode features to bring out the real entertainer in you.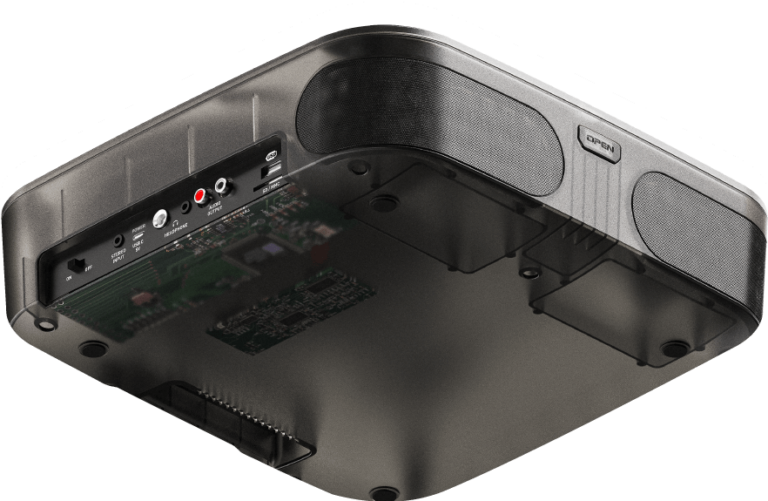 HEAR THE SOUNDS OF THE UNIVERSE.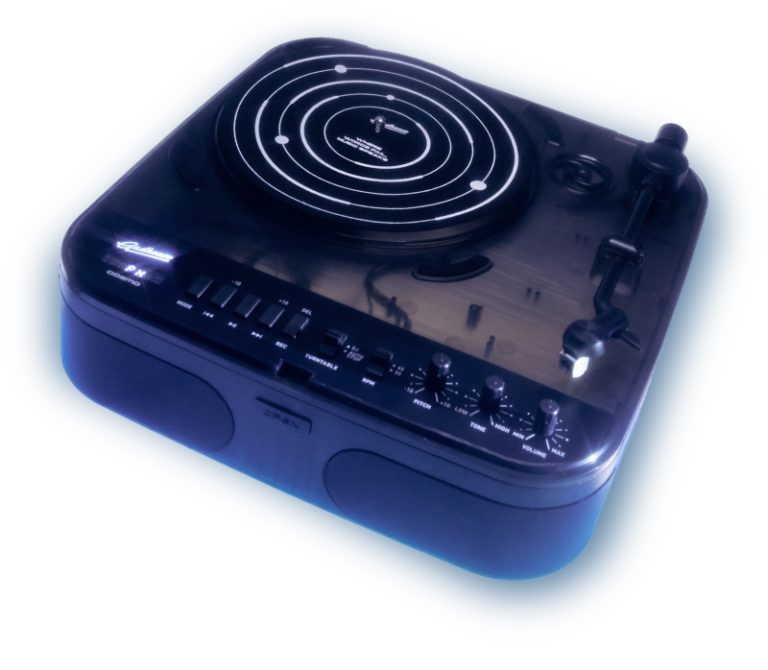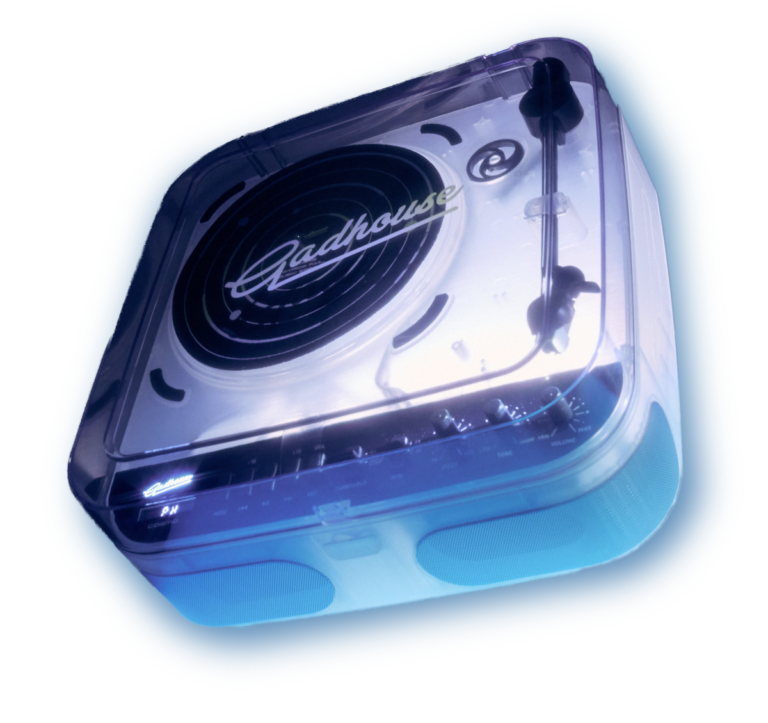 33/45 RPM Turntable Speed
Auto Stop and Non-Stop Vinyl Play (DJ Mode)
Stereo Audio Input: 3.5 mm. Stereo Phone Jack
Stereo Audio OutPut (RCA)
Pitch Control (+/-10% Speed Adjustment for Vinyl)
Dual Headphone Jacks (6.35 mm. & 3.5 mm. Stereo Phone Jacks)
USB/SD Card Player and Recorder
FM Radio
Bluetooth 5.3
Gadhouse 'G' Moving Magnet Cartridge
Built-in Speakers
Power Supply: USB-C 5V
Carton Box Size: 378*178*401 mm.
Giftbox Size: 370*169*393 mm.
Product size: 310*310*121(110 without cover) mm.
Weight: N.W. : 2.2 KGS, G.W. : 3.4 KGS 
Manual x 1
45RPM LP Adaptor x 1
Slipmat x 1
USB-C Adaptor x 1
Sticker x 5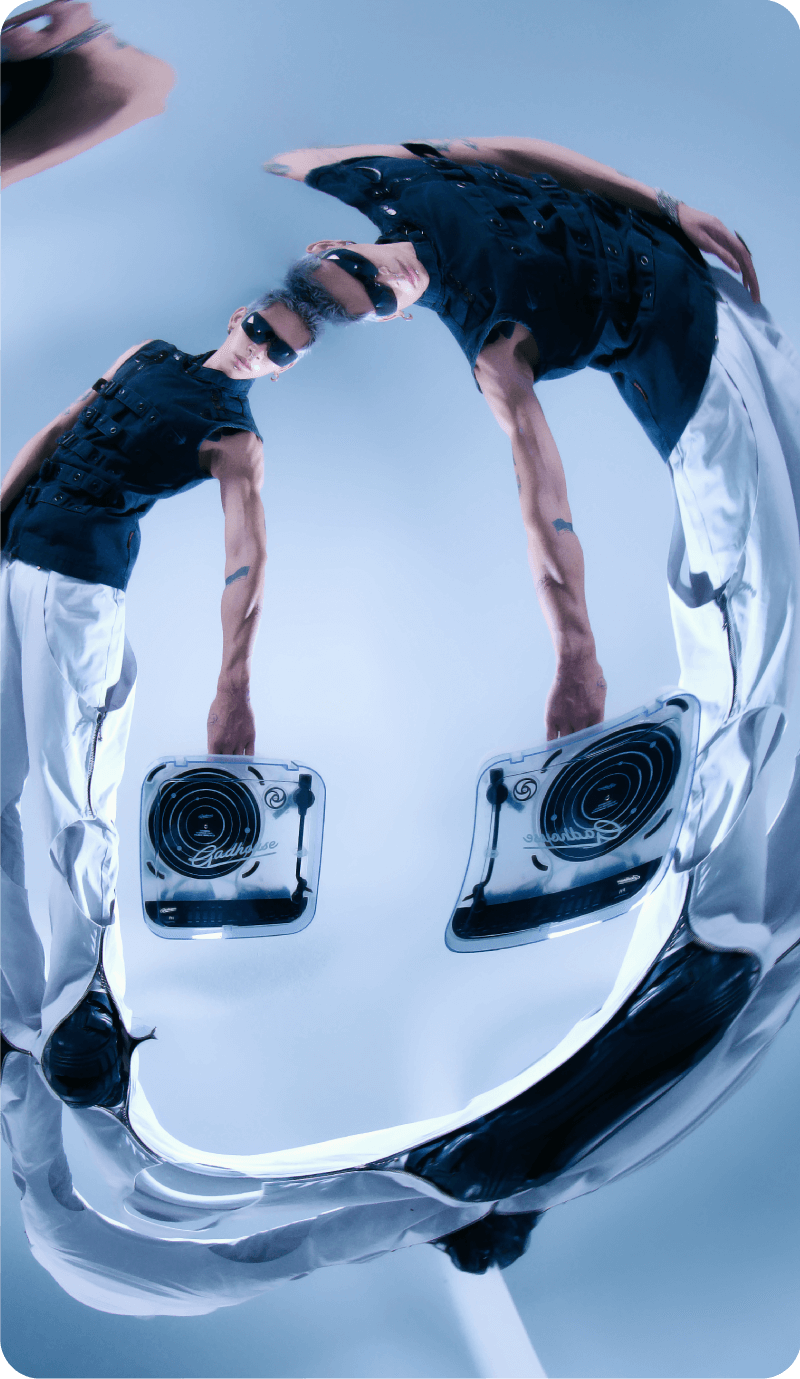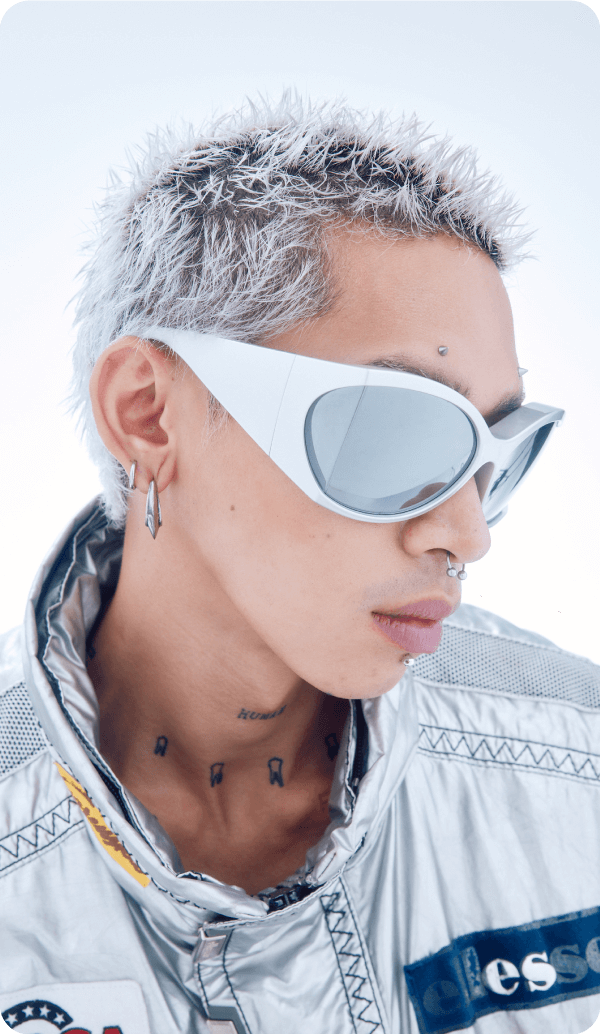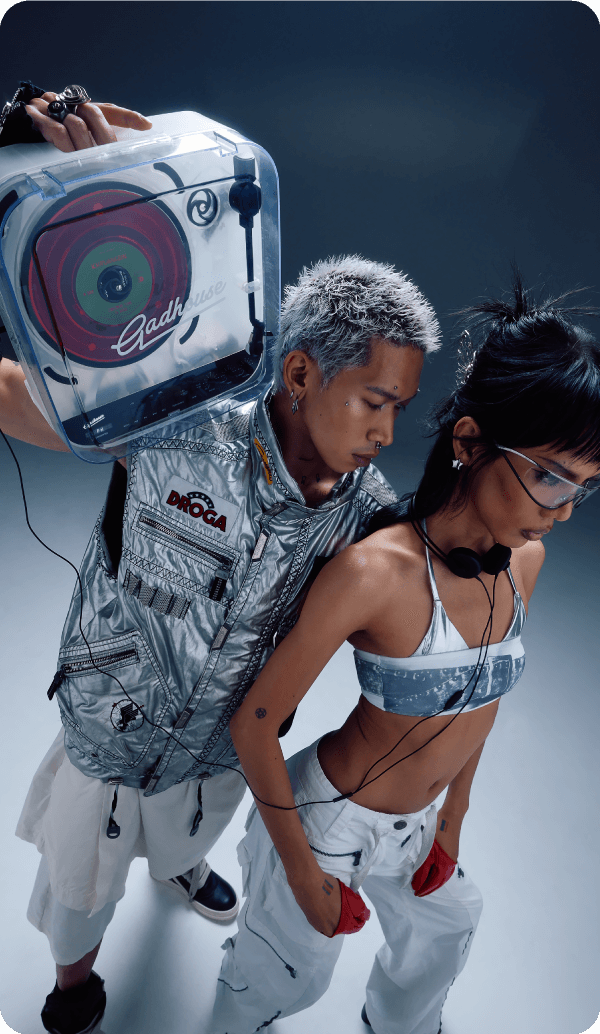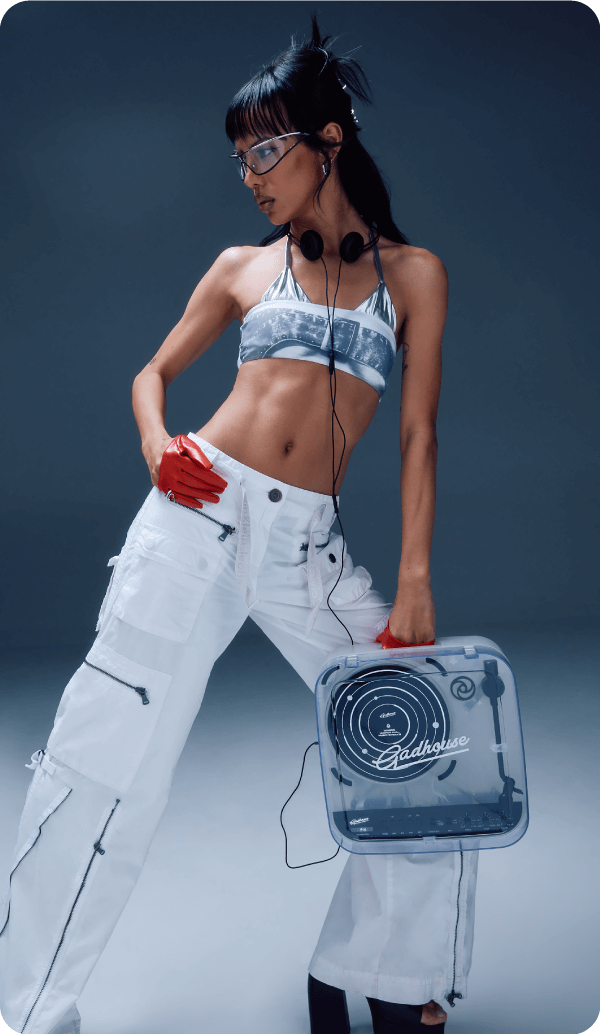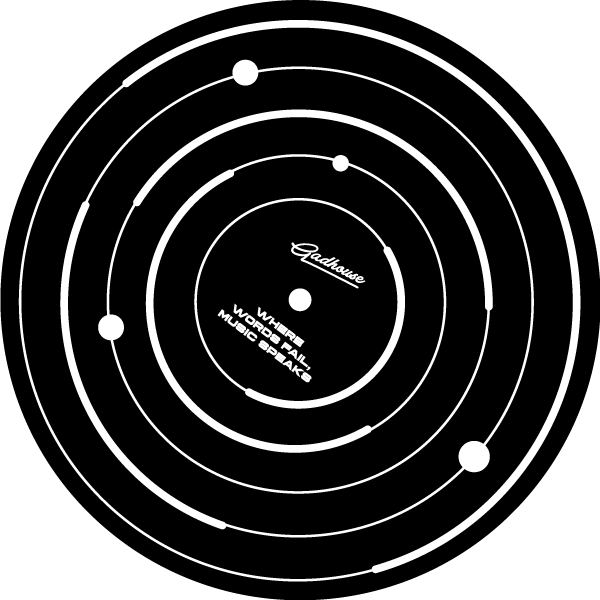 Bringing the sounds of tomorrow to your ears today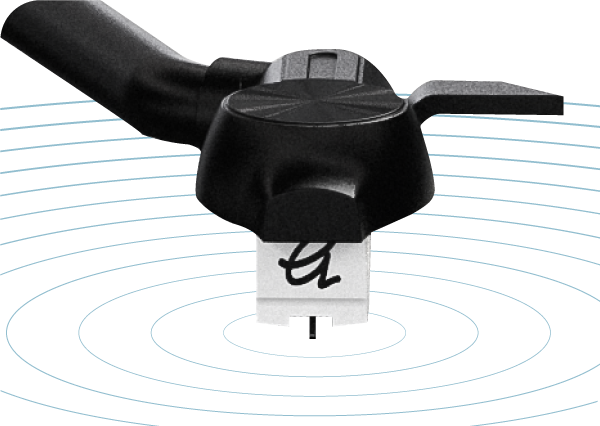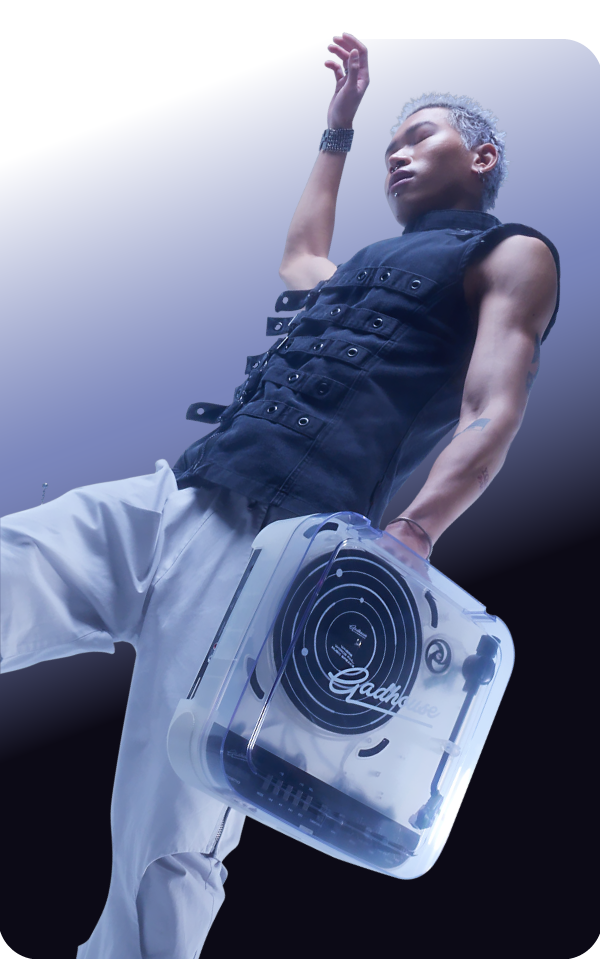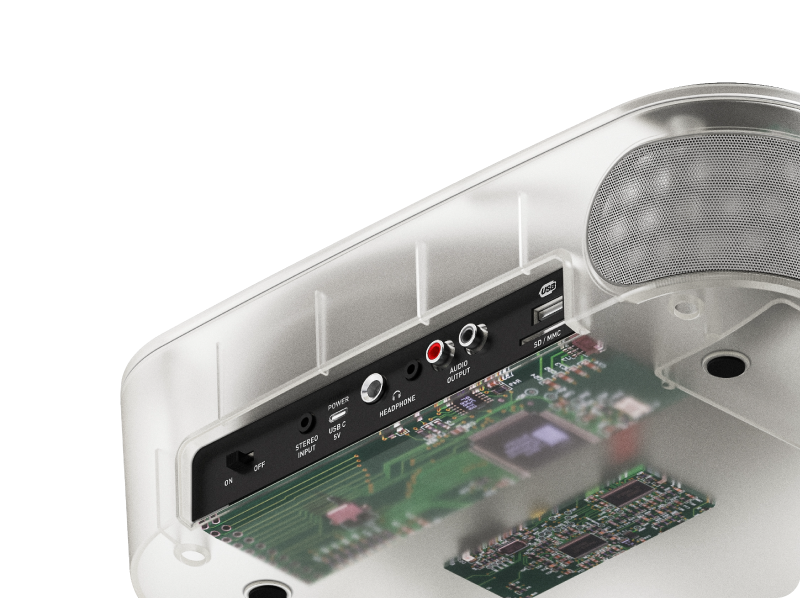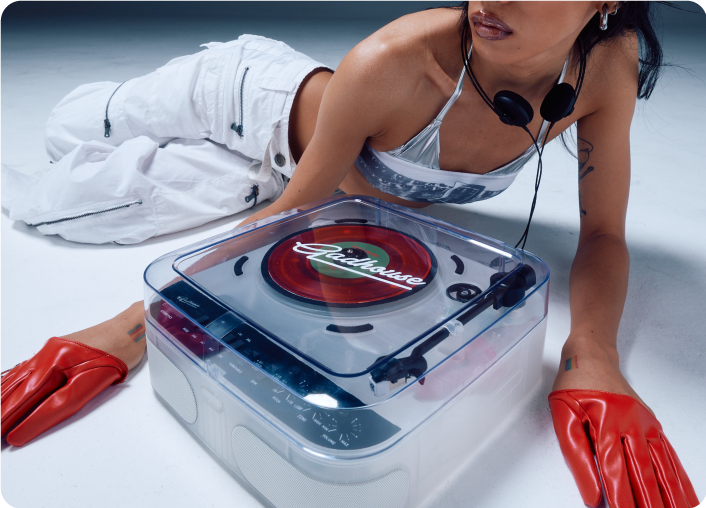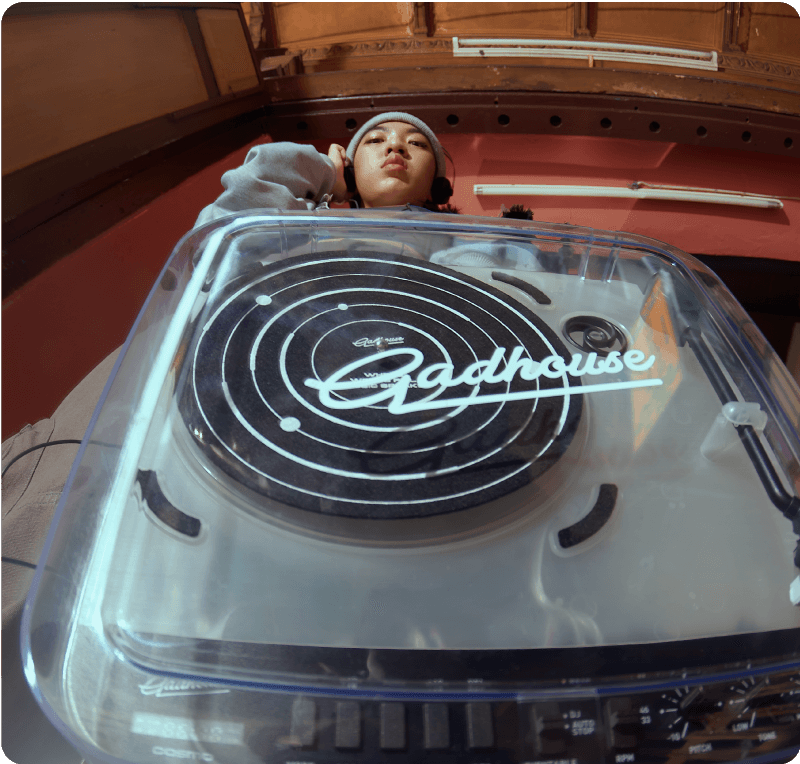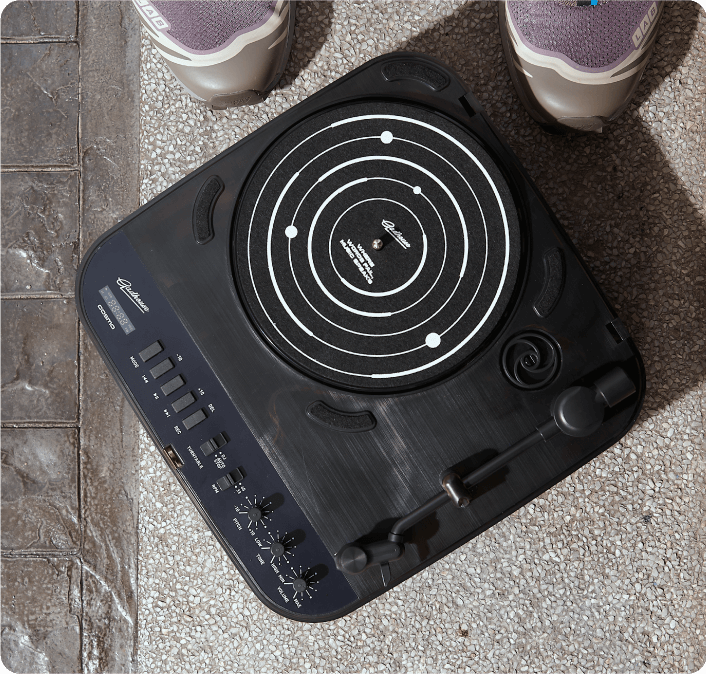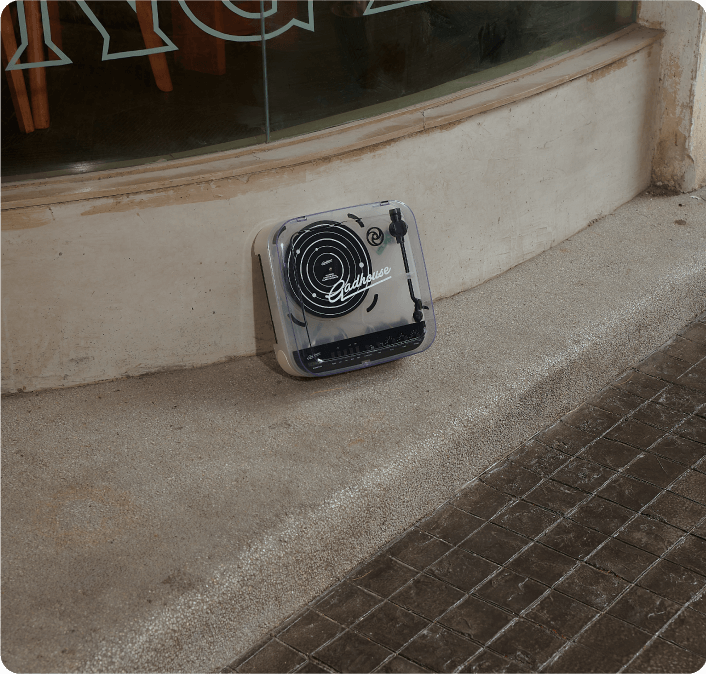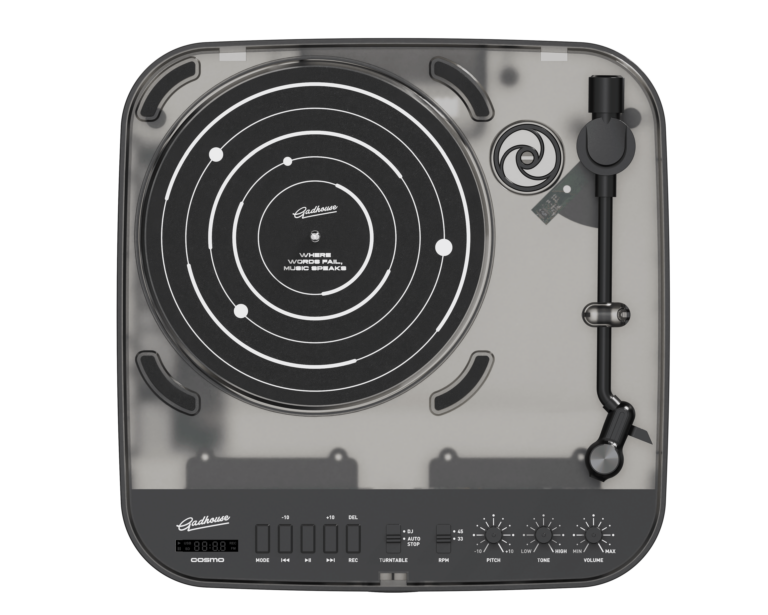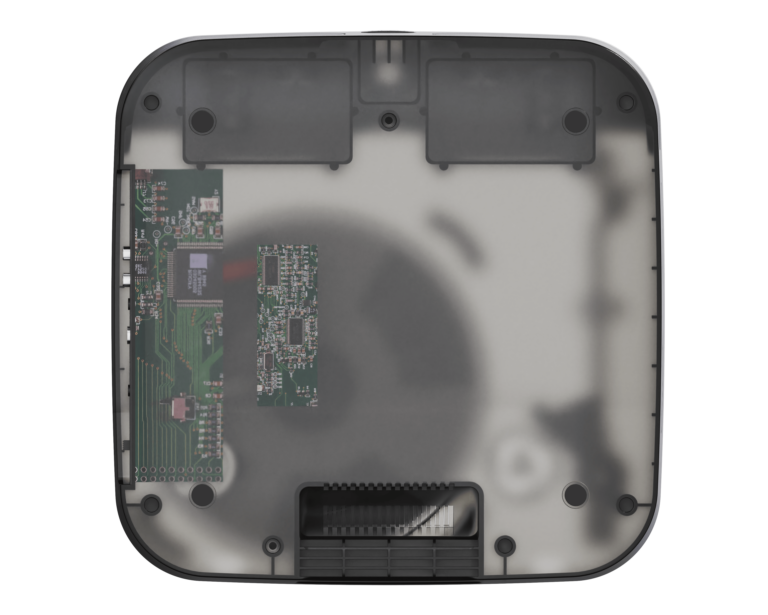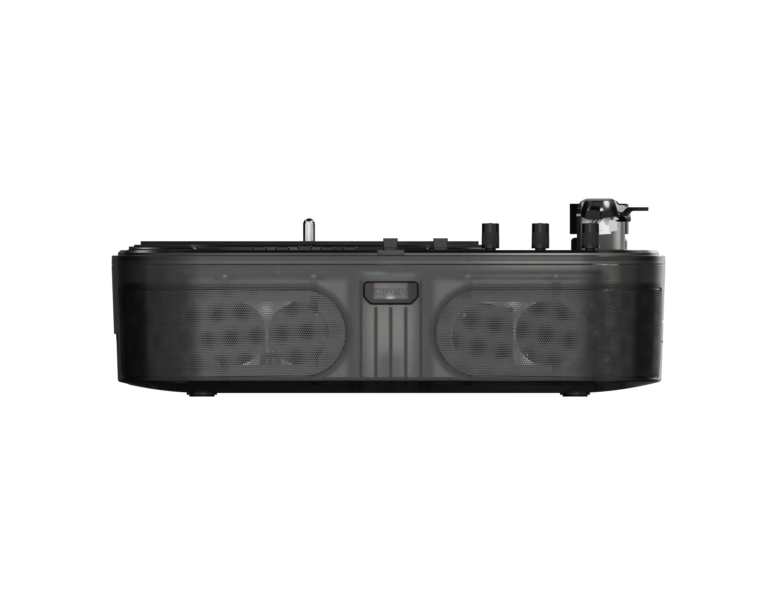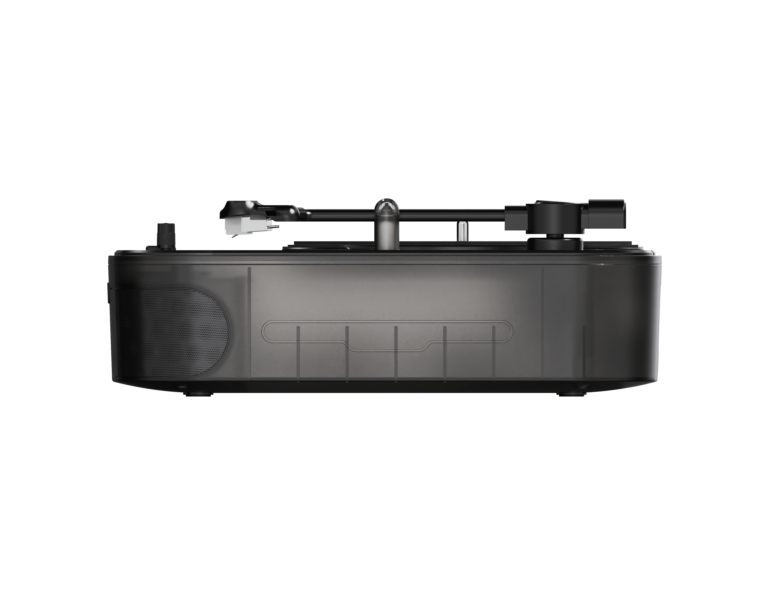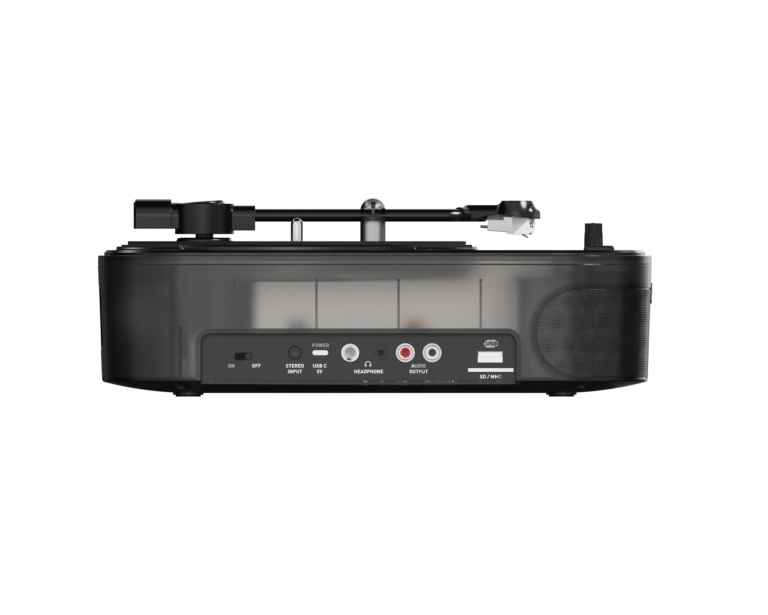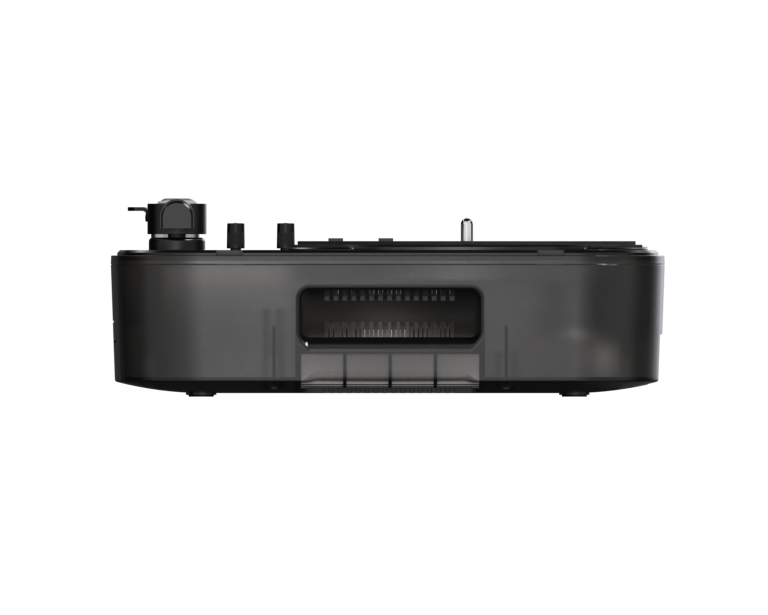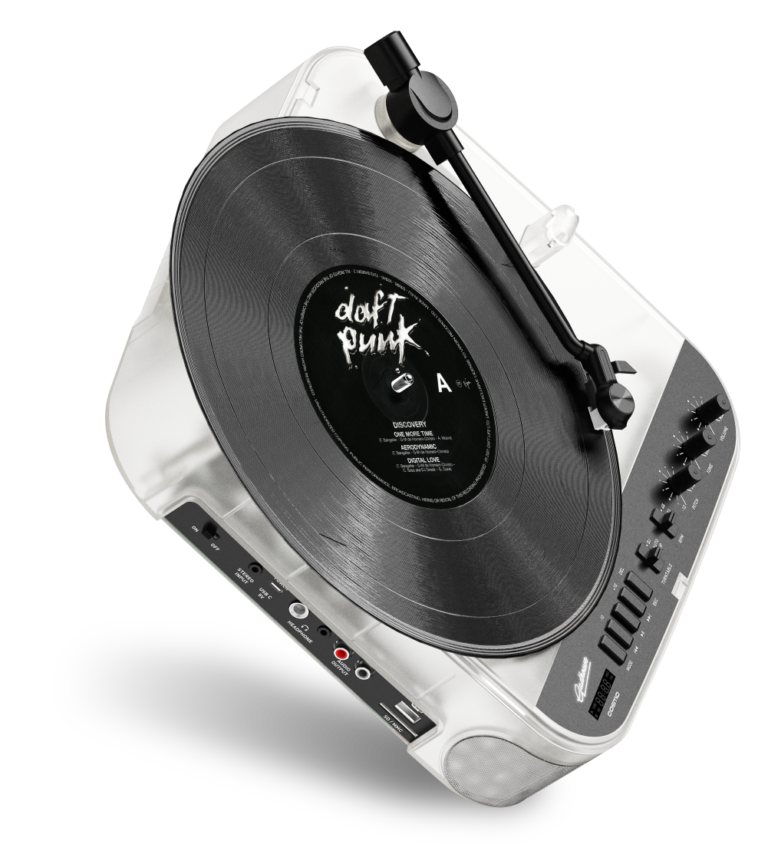 When it comes to precision, Cosmo comes with quality sound that will ascend you to the stars. Cosmo supports any record size and spins in both 33 ⅓ and 45 RPM. With Gadhouse's very own innovation, the G Cartridge, playing music is seamless and more reliable than before. No more jarring interruptions or glitches that detract from your enjoyment. Dive into an atmosphere where each note resonates with clarity and every beat pulses with energy.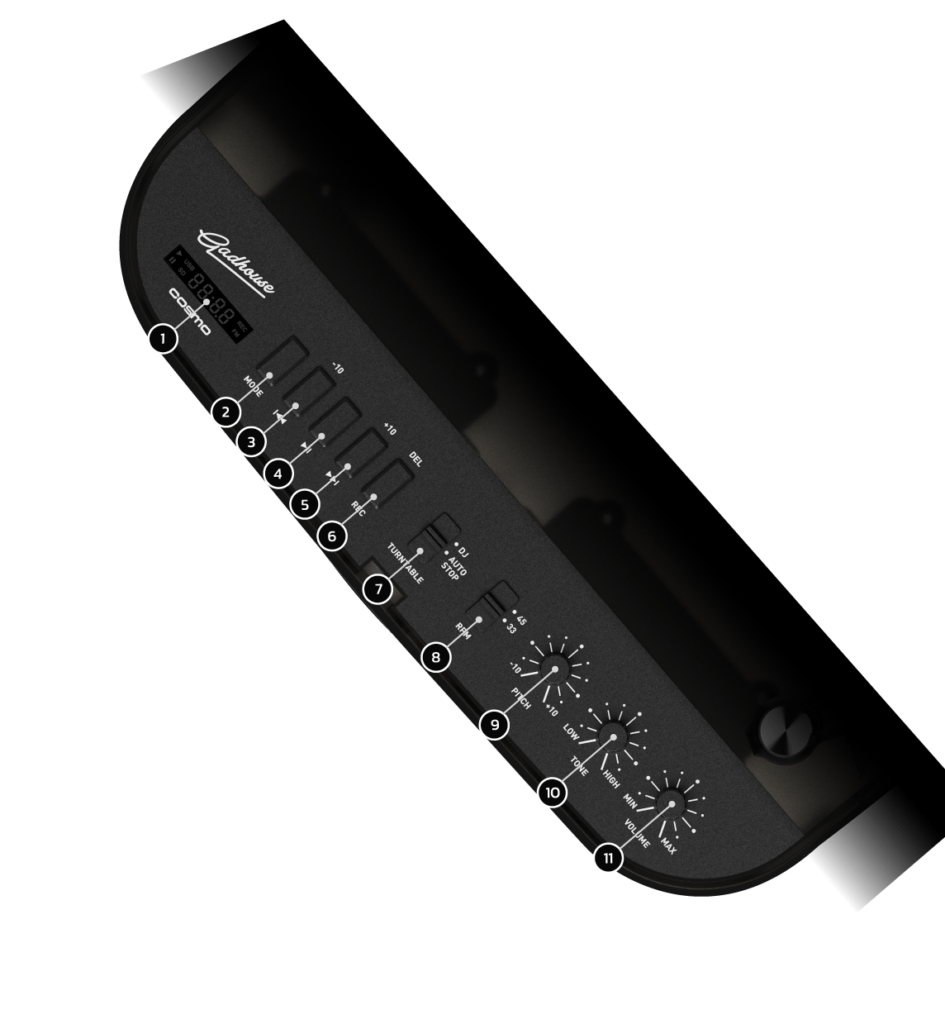 CUSTOMIZE
YOUR MUSIC JOURNEY
1. LED DISPLAY
2. MODE : SELECT MUSIC SOURCE 
Press MODE to cycle through the following sources SD > FM > AUX > PHONO >Bluetooth > USD
3. FORWARD : Skip to previous track, or hold to skip backward 10 tracks
4. PLAY or PAUSE : Hold to auto search radio stations in FM mode
5. FORWARD : Press to skip to next track or hold to skip forward 10 tracks
6. REC/DEL : Press to record to USB/SD or hold to delete the recorded track
7. TURNTABLE : AUTOSTOP to stop playback when vinyl ends, or DJ for non-stop playback
8. RPM : Vinyl Speed Selector (33/45 RPM)
9. PITCH : Adjust the tone (treble/bass)
10. TONE : Adjust the tone (treble/bass)
11. VOLUME : Adjust the volume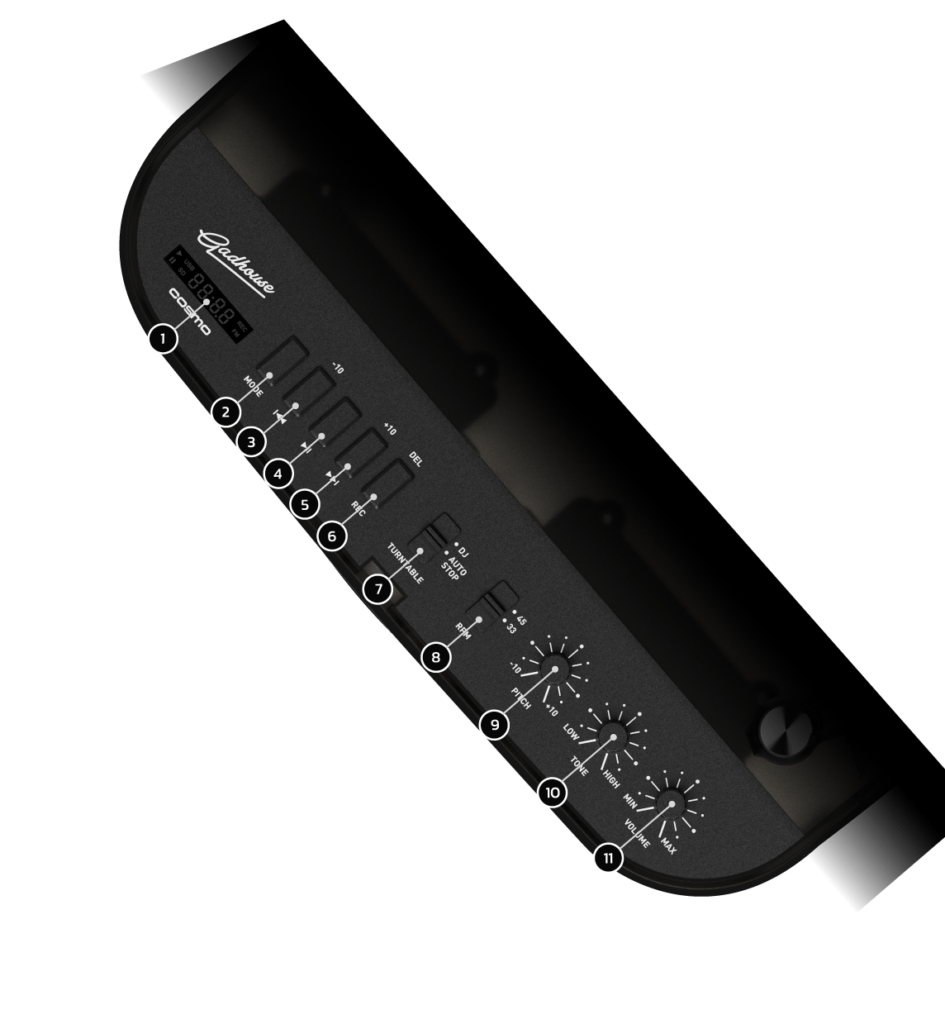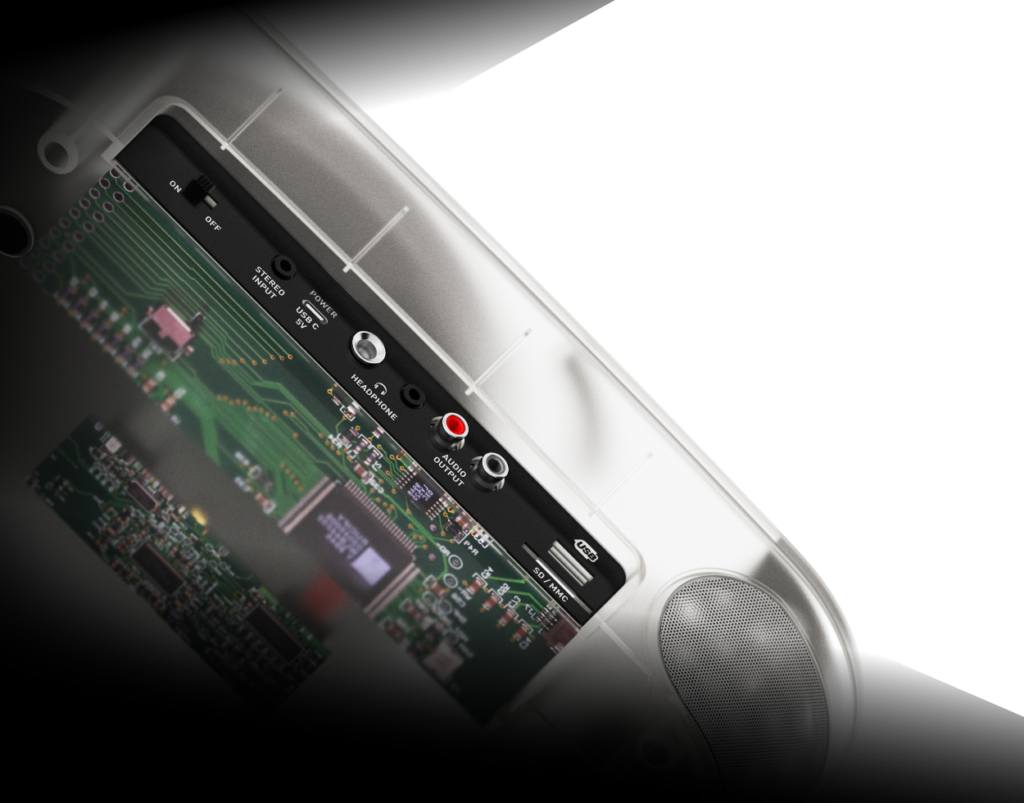 EXPERIENCE IT AS YOU WISH
Cosmo's excellence doesn't stop at just music playing. Throw it back to the analog days with Cosmo's USB or SD card recording feature. Just plug in your device and convert analog sounds into digital format. Who doesn't love making and receiving mixtapes!
And to future disc jockeys, Cosmo hears you. Cosmo comes equipped with various sound mixing modes and non-stop spinning mode that let you channel your inner DJ. Pair them up with the G Cartridge and you're good to go. The possibilities are infinite! 
Gadhouse takes the retro aesthetics that we all love and reimagines it for the modern day user.
We create an elevated analog sound experience through using the latest sonic technology, all at a price that everyone can be happy about!