This month Gadhouse launched our new HOME category on gadhouse.com, featuring a series of products designed to enhance the retro listening experience in your home. 
The first members of this new family are the TILLY wooden turntable stand and Gadhouse Lucen Record Trolley. Both combine all the benefits of style and functionality, giving you a chic way to store and display your turntable and vinyl records, while creating a mood that throws you back to the vintage setting these products were based one.

Meet TILLY and Lucen!
The Gadhouse TILLY wooden turntable stand offers classic mid-century charm that elevates the style of any space. 
TILLY comes in a warm acorn wood tone that brings a retro mood for your vintage turntable. She's easy to assemble and fits nicely into any room. 
Let the TILLY wooden turntable stand set the tone in your home. 
The 2000's were iconic for its aesthetics. Just take a look at the see-through designs of tech pieces of the era. Apple PCs, Nintendo consoles, landline phones, you name it.
Cosmo is a tribute to the design legends of the era. They themselves boast a translucent, see-through exterior that reveals the inner workings of modern day turntables. Their Midnight Black option makes seeing through Cosmo feel like observing the night sky, while their Lucid White counterpart resembles the bright strokes of the Milky Way. Either way, Cosmo's design is mesmerizing and nostalgic in the best way!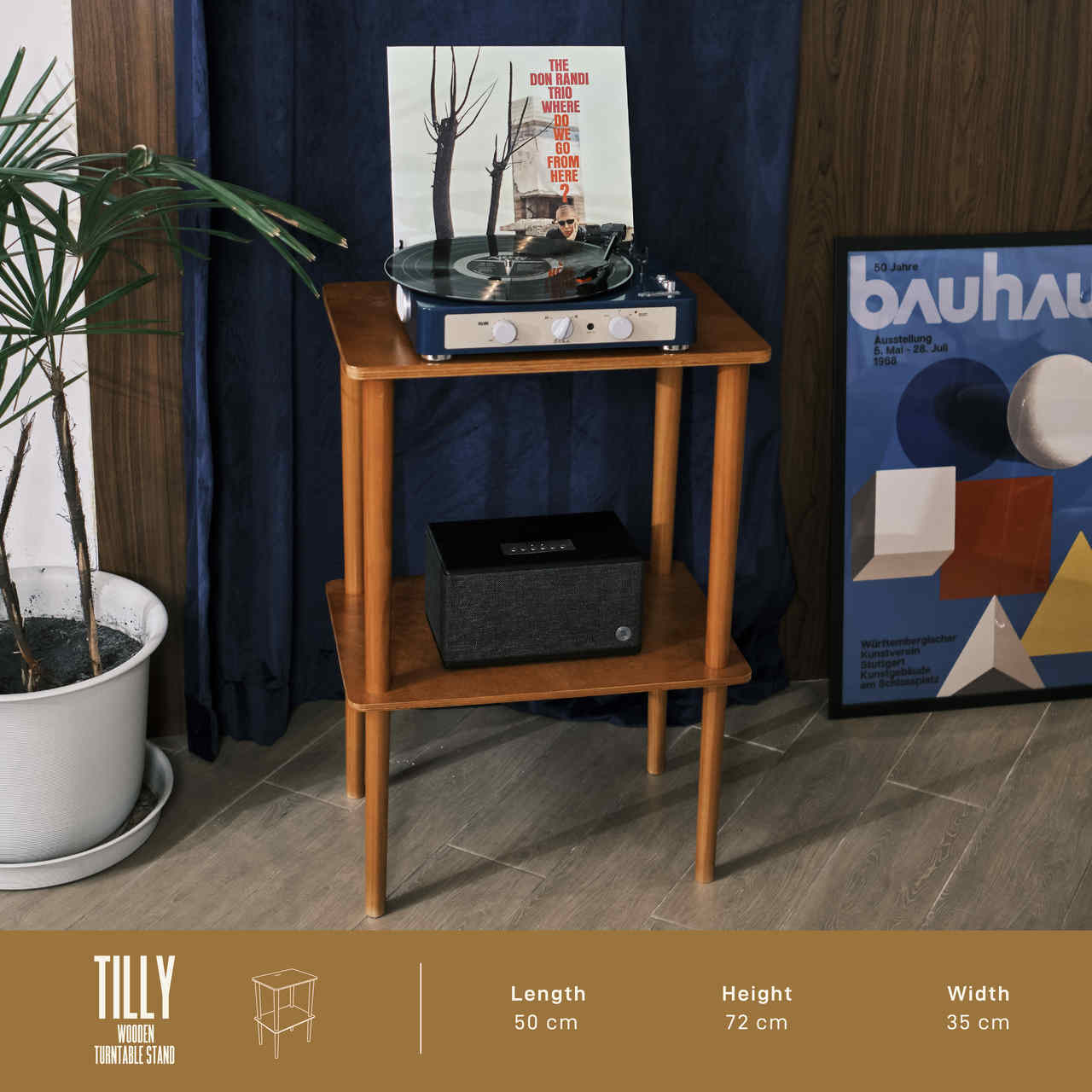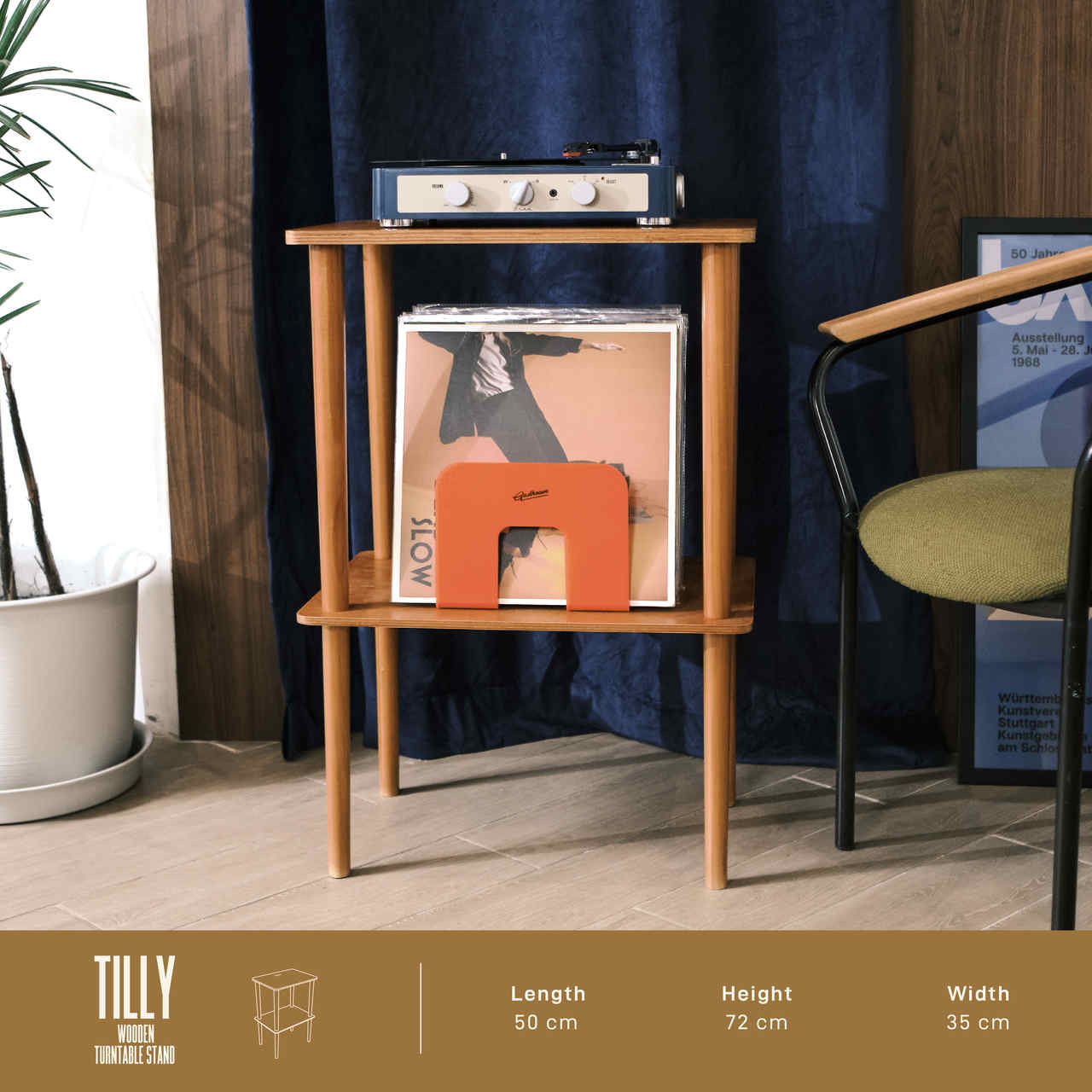 Bring the effortless cool of 1970s French design into your home with the Gadhouse Lucen Record Trolley. 
Made from high quality transparent gray acrylic, Lucen transports you to a world of vintage European style. He comes outfitted with locking wheels, so he can move around a space with ease, and securely holds up to 20kg of equipment on the top shelf, 80kg on the bottom, and a total of 80-100 records at one time.
Il est très cool!